OTB BUZZ – September 2017
We're at the US Open!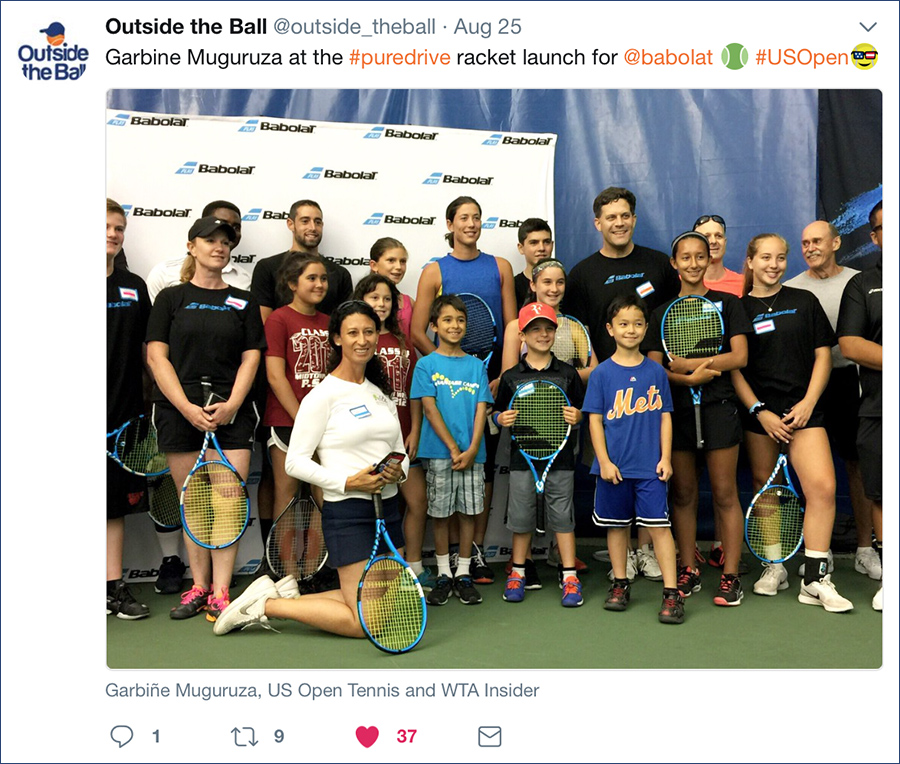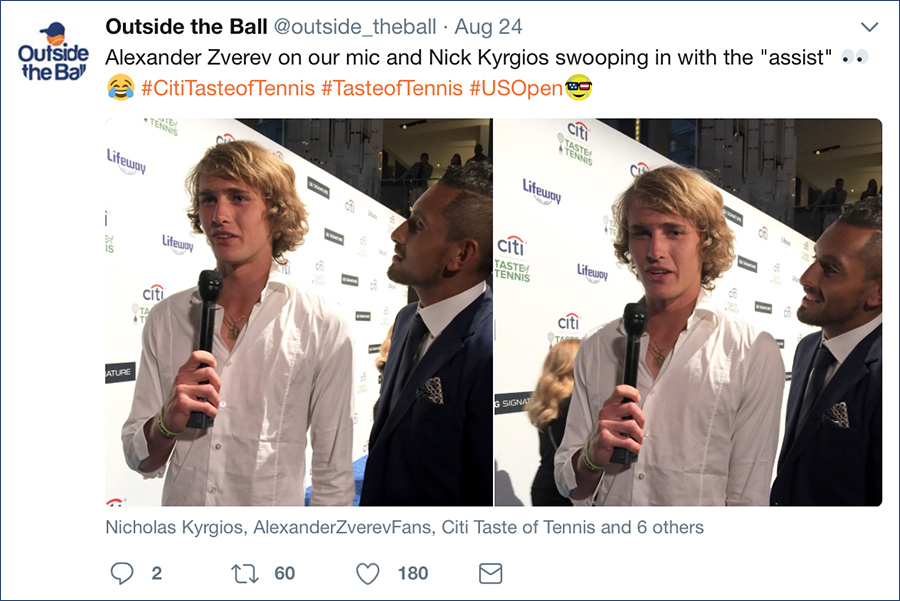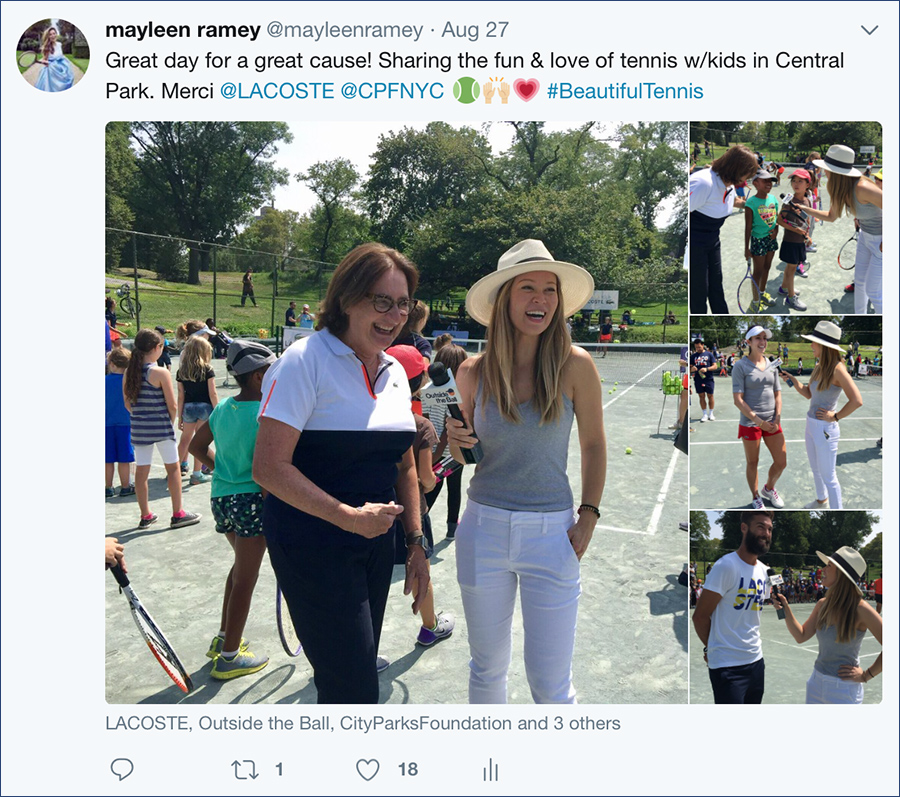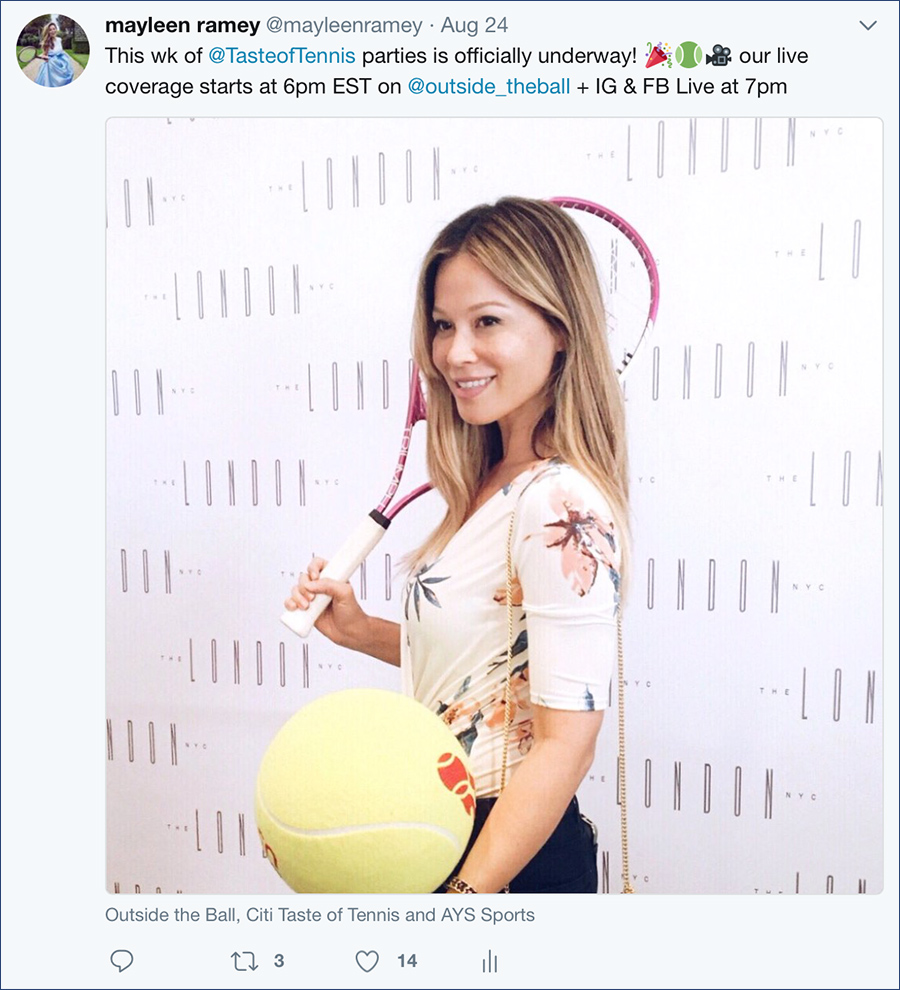 Mayleen Ramey & OTB are in NYC to cover the best parties, events, and tennis in the USA. Follow our live coverage and adventures on social media: OTB Twitter, OTB Instagram, Mayleen's Twitter, Mayleen's Instagram.
---
Outside the Ball Partners with Tennis Warehouse and Celebrates #FanFriday with a $200 Gift Card Giveaway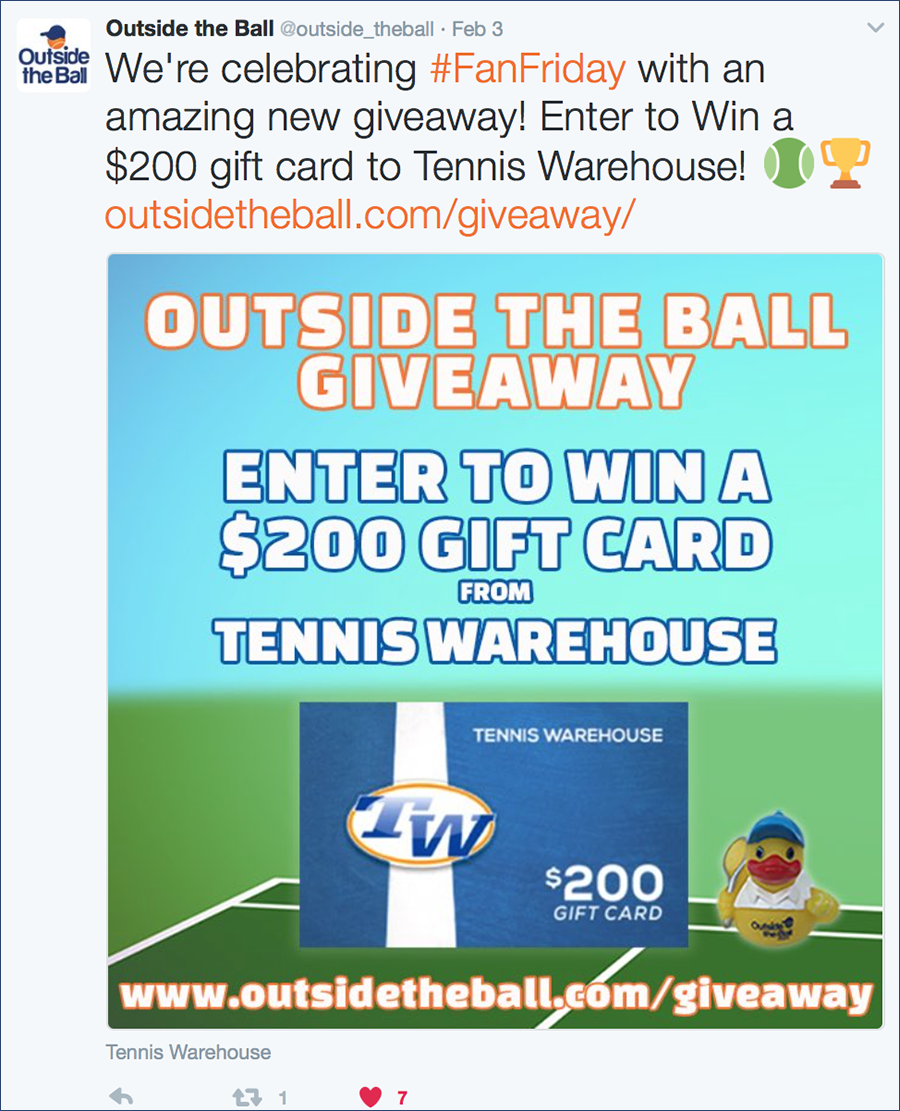 Outside the Ball and Tennis Warehouse partnered for our monthly giveaway and two lucky fans had the chance to win a $200 Tennis Warehouse Gift Card and Tennis Warehouse shared the giveaway with their 28,000 followers.
---
Outside the Ball Goes Down Under and Interviews Thanasi Kokkinakis About His Man Bun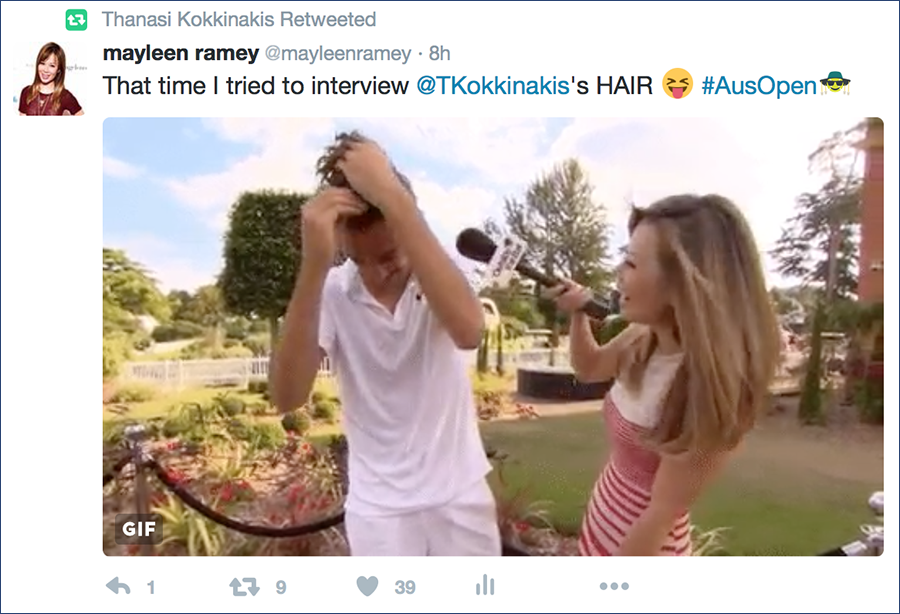 Thanasi Kokkinakis is known for his amazing hair game and gave us a tutorial on how to do a perfect man bun. Thanasi shared our video with his 64,000 followers.
Click to watch Thanasi Kokkinakis create the perfect man bun.
---
 A Tribute to Ana Ivanovic: Thanks for the Memories!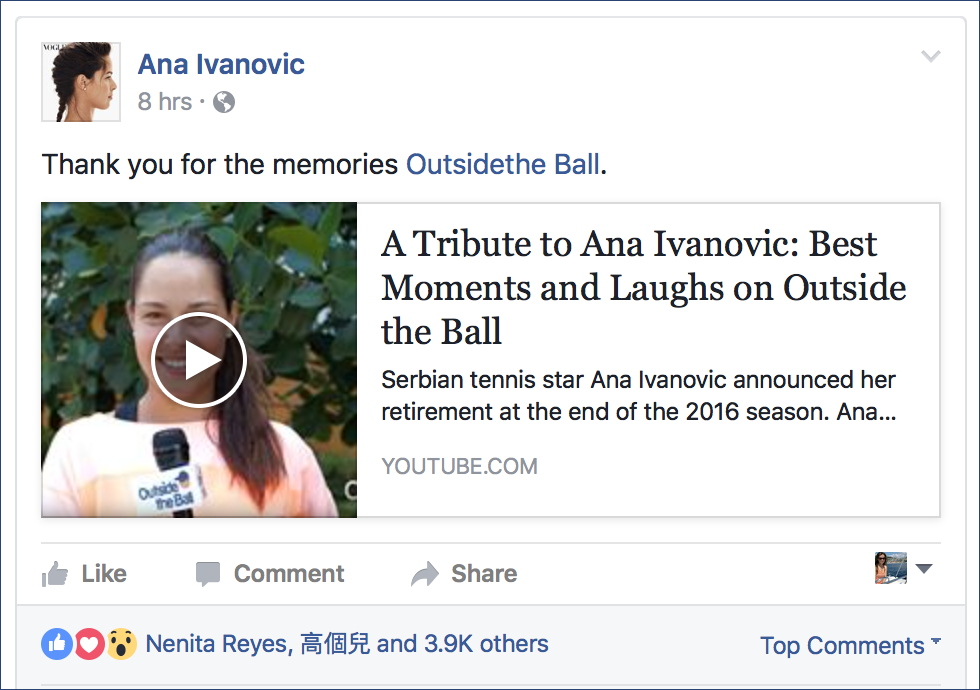 Serbian tennis star Ana Ivanovic announced her retirement at the end of the 2016 season and we created a tribute video in honor of her career. Ana shared the video with her 562,000+ followers.
Click to watch the Ana Ivanovic tribute video.
---
Andy Murray and Jamie Murray Star In Ed Sheeran Don't Music Video Tribute and Tennis.com and Judy Murray Tweet About It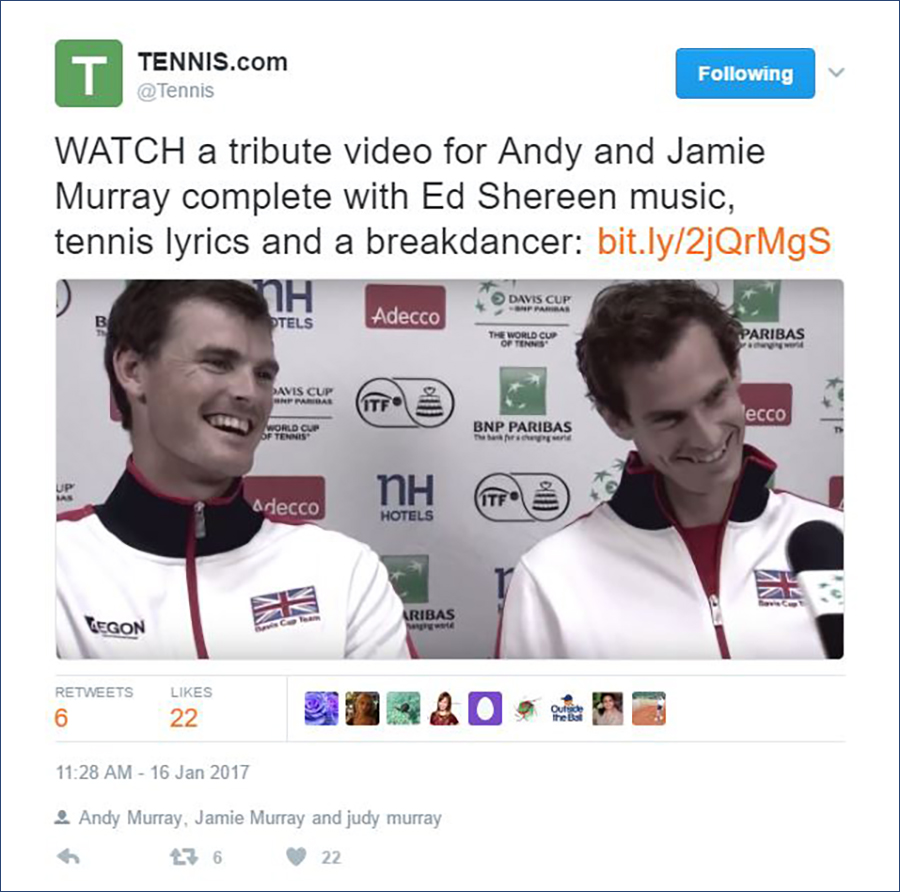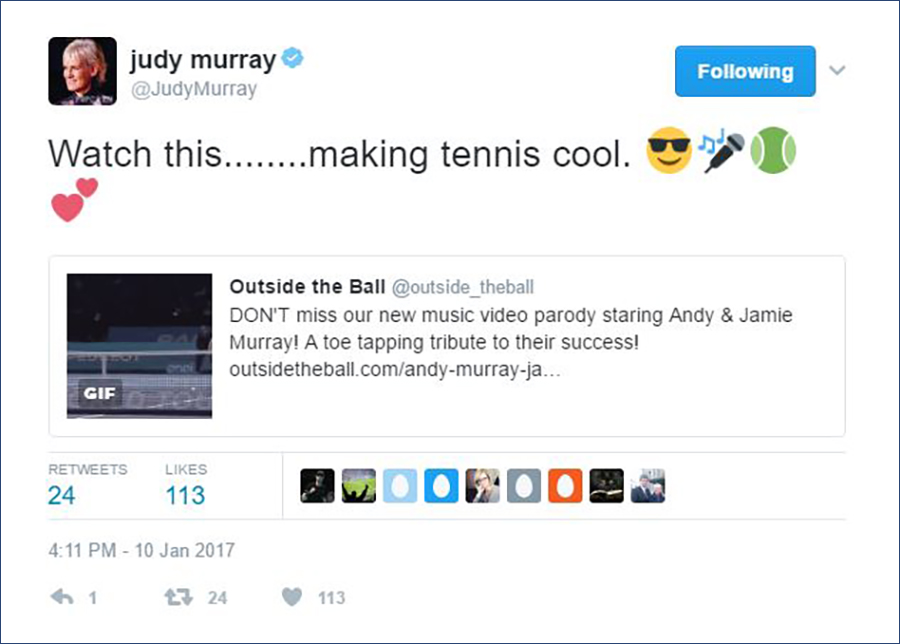 Outside the Ball created one of our signature music video parodies for Andy Murray and Jamie Murray featuring Ed Sheeran's "Don't". Tennis.com shared it with their 177,000+ Twitter followers and Judy Murray shared it with her 198,000 followers.
Click to watch Andy and Jamie Murray star in this fun music video that will give fans a thrill before they see these brothers hit the court next.
---
Tennis Fans Around the World Share Their Love for #ChuckTheDuck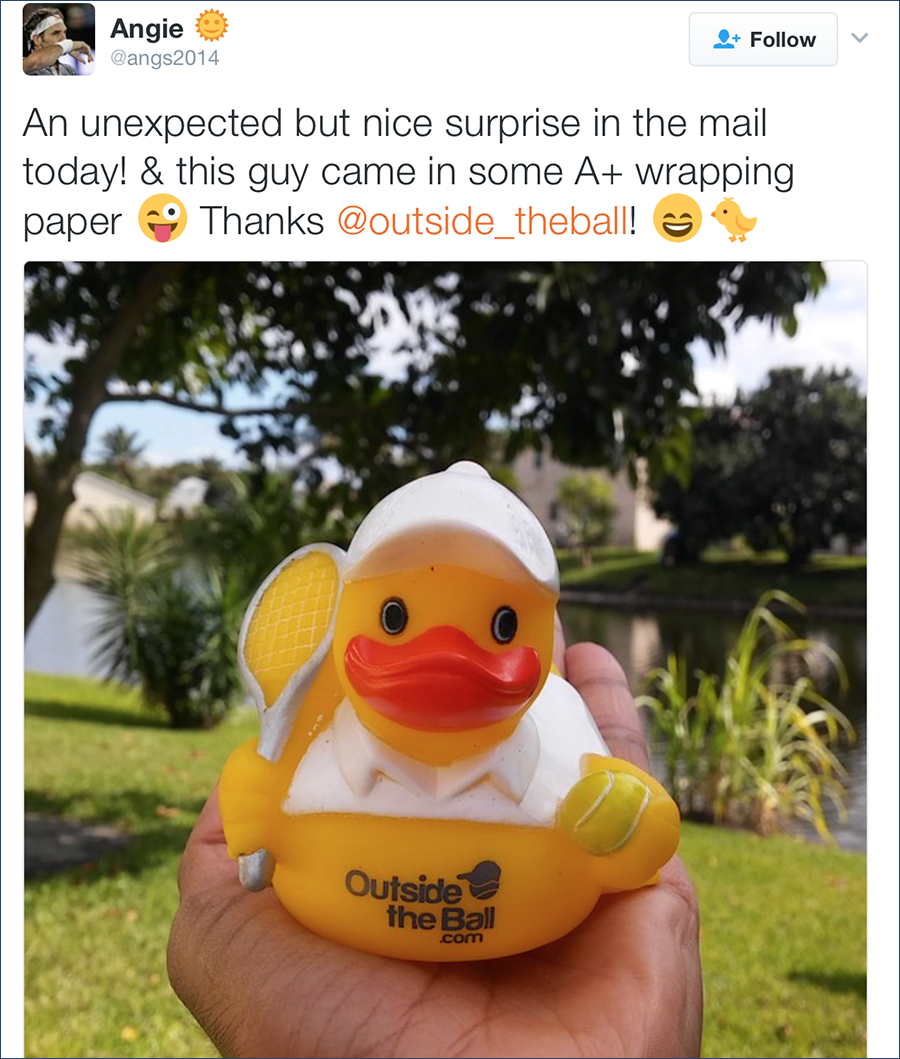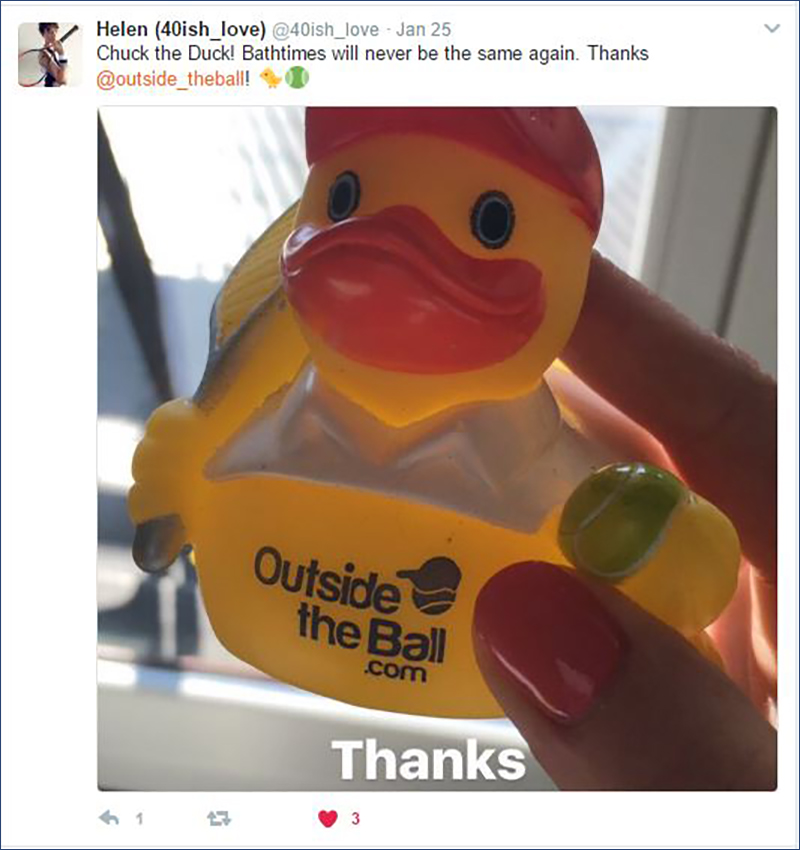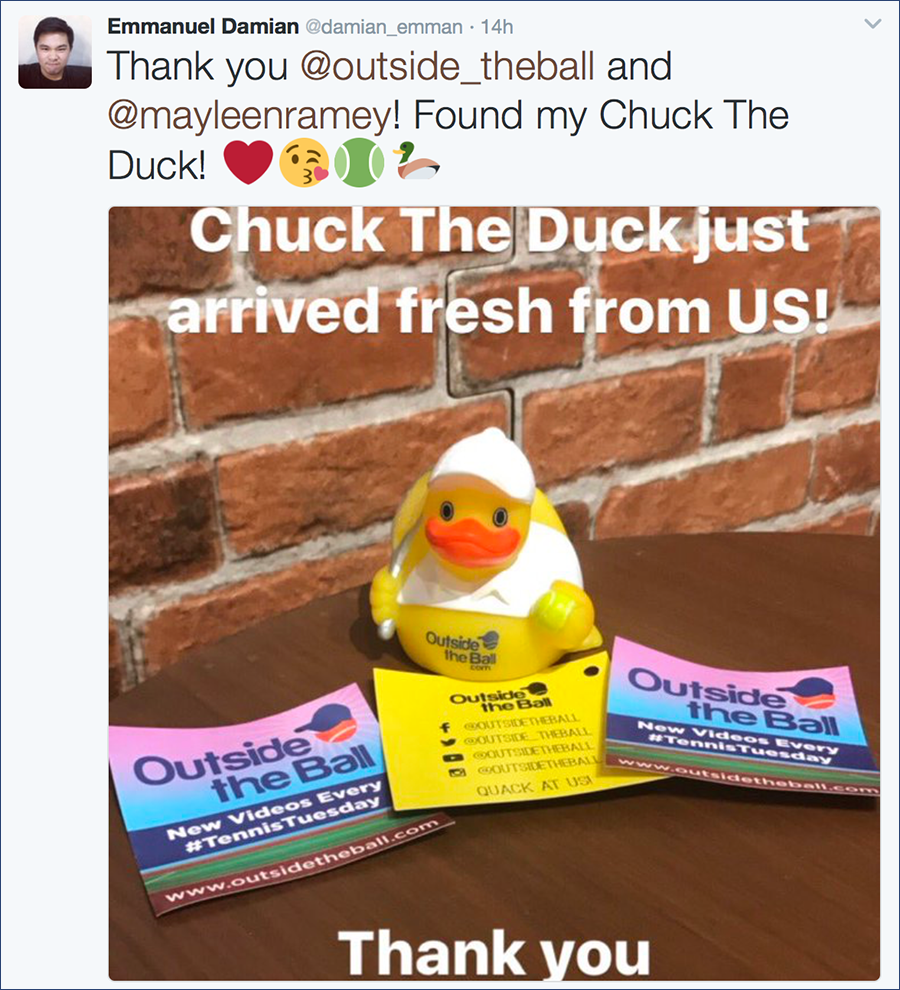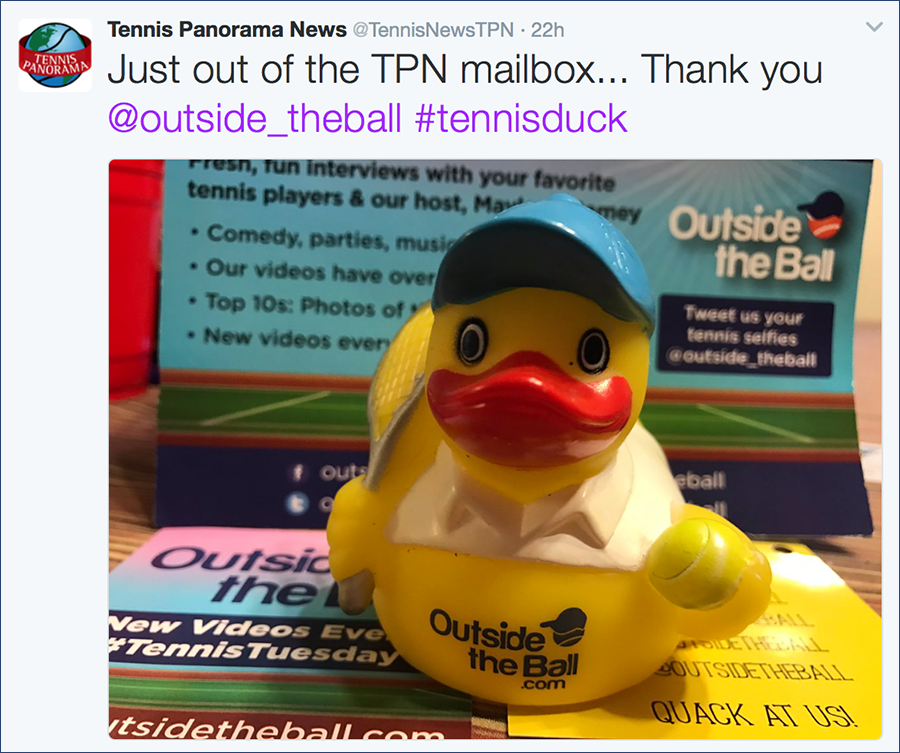 #ChuckTheDuck has traveled the world and arrived on the doorsteps of our biggest fans. Instead of a quack, Chuck fans sent out a tweet!