This week Karolina Pliskova and Michal Hrdlicka wed in Monaco, but before the couple walked down the aisle, they joined us for a romantic Q&A about their relationship. They touched on everything from the night they met to the moment he proposed.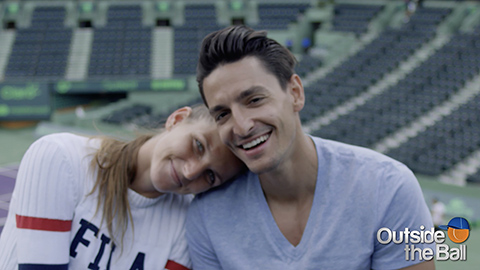 While celebrating a Fed Cup win in 2015, Karolina met Michal in a club. "I don't know.." Michal hesitated when asked what his pick up line was. "I know!" Karolina quickly jumped in. "He was asking for a picture and then for a telephone number." With Karolina being a professional tennis star and Michal working as a TV presenter, the two were familiar with one another. We wouldn't exactly call it love at first sight, however. When asked if she thought he was cute Karolina responded, "On TV, yes. But in the club I didn't like him so much."
Throughout the Q&A, the couple laughed and exchanged loving glances. It was clear a walk down the aisle was near, but how did Michal propose. After a year of dating, Michal knew he wanted to propose but was just waiting for the right time. The right time happened to be at home, after Wimbledon 2017. The two had talked about marriage and starting a family, but Karolina wasn't expecting the proposal. "She was crying." Michal added as they started to laugh.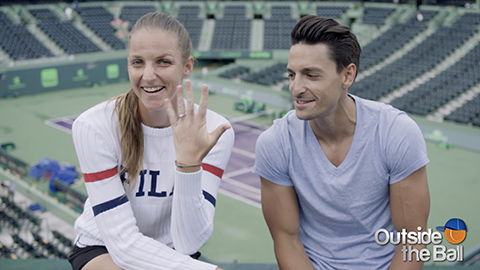 This playful interview is a sweet look inside Karolina and Michal's relationship. We congratulate them on their marriage and thank them for opening up to us about their private life.