Tennis stars Elina Svitolina and Gael Monfils sent shock waves through their fans when they revealed a romantic relationship. The happy couple made the announcement with a joint Instagram account named G.E.M.S.Life. Our host Mayleen Ramey caught up with Elina Svitolina to learn more about the exciting love match!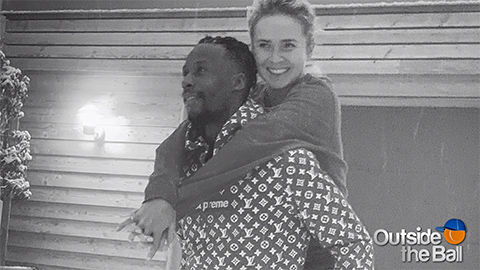 "It's been fun so far! We like to share with the fans. It's important because I think people don't see what's behind the court." Elina began. On Instagram, the tennis pros don't hold back and are very candid with photos, videos, and Q&As. Their special account also features familiar faces like Roger Federer, who couldn't help but make a comical appearance in one of the videos.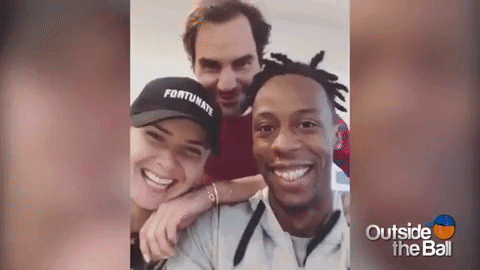 From photos of them out to dinner to creating their own choreographed dance routine, Elina and Gael's content is an intimate and playful look inside their private life. "We like to share. We like to make fun of each other!" Gael, we have to say, looks like he's very good at the fun part. In one video, Gael picked up Elina in what she thought was a sweet moment between the two of them but ended with her being tossed into a huge pile of freezing cold snow. "I actually thought it was a sweet moment and then, no no." Elina laughed.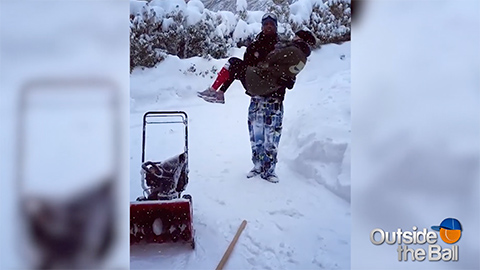 "It's important to be there for each other! So far it's been great and I really enjoy seeing him next to me and I think for him it's the same!" Elina ended. That's Game. Set. MATCH. for our interview with the WTA star. Don't forget to follow the courtship between Elina Svitolina and Gael Monfils on Instagram and watch the romance everyone is talking about!