When news broke that Petra Kvitova suffered serious knife wounds to her hand from a malicious home invasion, tennis players and fans alike flocked to social media to share their love and support. Everyone here at Outside the Ball wanted to join the many voices and show our appreciation for the WTA star.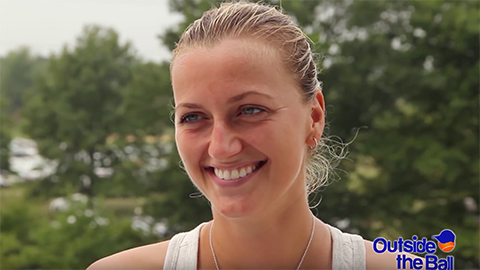 Kvitova has been generous with her time on numerous occasions, including the time she experienced a beautiful carriage ride through Central Park with our host, Mayleen Ramey. In the video we are featuring today, Petra joined Outside the Ball correspondent, Vince Spadea, to talk about her favorite music! The tennis star stopped short of belting out her favorite tunes, but she was eager to describe the type of music Champions listen to. "I like pop and rock a little bit. For example, Pink is my favorite singer!" Before Kvitova won Wimbledon, she revealed the song "Riptide" by Vance Joy helped play her to victory. When asked if she plays an instrument Petra replied, "Only racket. That's my instrument all year long!" We are sure she will be playing her racket again as soon as possible!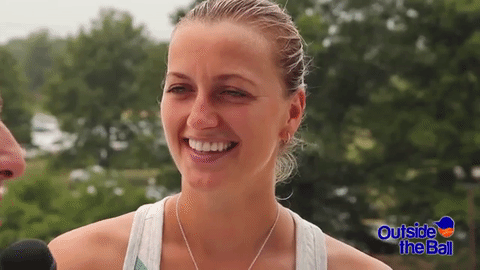 As we watch her and Vince laugh and sing along throughout the interview, and think about all the great tennis and wonderful moments Petra has brought to this sport, we wish Petra Kvitova a speedy recovery in this difficult time. Thank you, Petra! The tennis world loves you!