Diego Schwartzman may seem like one of the nice guys on the ATP tour, but in his extended James Bond audition he turns into a villain that isn't backing down from a fight.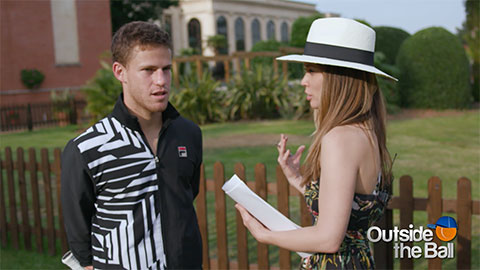 While filming in Stoke Park, Diego Schwartzman joined his fellow tennis stars to play a part in Outside the Ball's version of the 1964 James Bond classic, Goldfinger. In this extended video, Schwartzman answers questions for host turned casting director, Mayleen Ramey, about his ability to battle on screen. "I'm really a quiet guy, but I think fighting I'm going to be good because I'm fast!" Diego described confidently before he practiced staring deep into the camera like a true villain would.
Schwartzman wasn't done yet. The Los Cabos Open champion continued his audition by recreating a scene from the film that had him and a helpful bodyguard try to intimidate Ramey. "I see it's necessary to remind you." Diego threatened before his bodyguard wielded his fashionable yet deadly hat.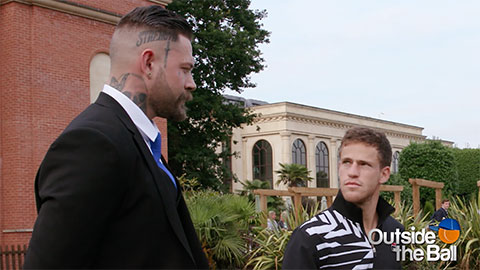 With laughter and high fives all around, Diego Schwartzman completed his transition from tennis pro to actor. We may be biased, but we sense a box office hit on our hands!