We're dancing with the stars as Outside the Ball host Mayleen Ramey is on a mission to find out if tennis players have the moves both on and off the court. In this playful video, American Jack Sock and Jerzy Janowicz from Poland is in the groovy spotlight. Jerzy Janowicz admits that he doesn't consider himself a dancer but that didn't stop him from breaking out the robot.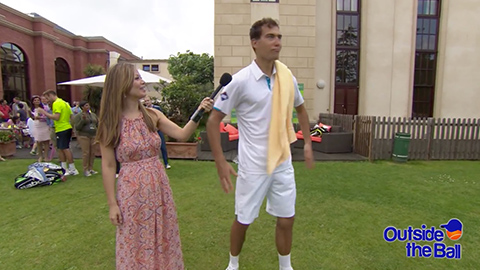 Jack Sock's backside has gathered a lot of attention over the years and we wanted to see it in action. While Sock tried to convince Ramey that he's camera shy, she was determined to get Jack to shake it. It wasn't long before Jack turned his back to our cameras and gave us a twerk.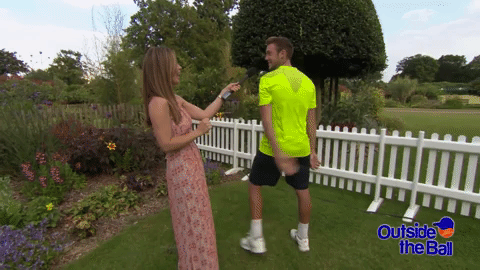 An epic dance off like this one needs a professional perspective and Outside the Ball was happy to welcome New Zealand's Dancing with the Stars competitor and judge Brendan Cole to critique these pros. Brendan thought Jerzy moved well for a big guy but lacked the confidence he portrays on the court. Jack Sock's twerk received a puzzling reaction from our judge. "Was that a twerk? I thought it was a golf swing!" There can only be one winner and Cole was definite in his choice. "Jerzy. He put more effort in. Jack would have had it if he had done it properly but he didn't give it his all."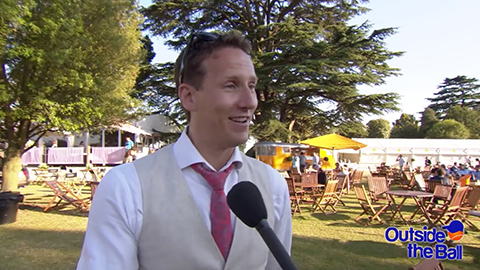 Dancing is all about letting loose and having fun, and we had fun with Jerzy Janowicz and Jack Sock! Be sure to follow us on Twitter and let us know which tennis players you think have the best moves!