While tennis fans worldwide are practicing safe social distancing, it's a perfect time to put your skills to the test in our Angelique Kerber Fan Challenge. Outside the Ball's recurring trivia game can both stump and reward the most dedicated fans. Let's get started!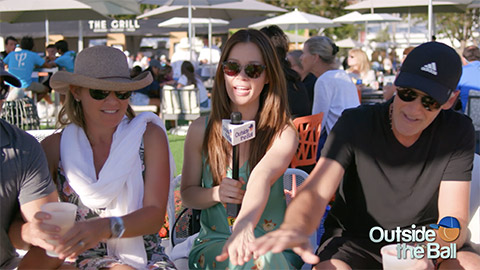 Under the sun of the Miami Open, host Mayleen Ramey kicked things off by asking how many Grand Slams Kerber has won in her career. After some back and forth, and a phone call to a friend, the tennis fans were ready to provide an answer – three. Were they correct? "I won three Grand Slams. The Australian Open, The US Open, and Wimbledon," Angie confirmed.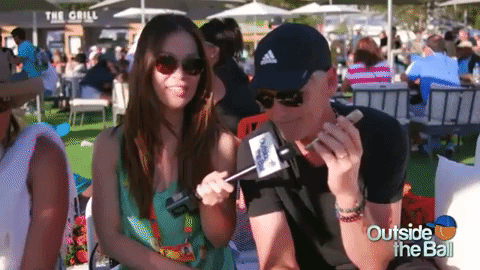 Next, fans had to guess which football (soccer) team the German player supports. "The only one I know is Manchester United. She wouldn't root for them would she?" a woman pondered. "Bayern Munich, so I'm supporting them my whole life actually," described Kerber.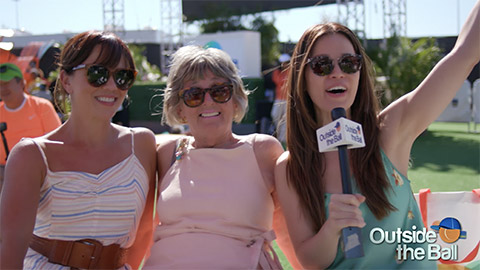 The final question provided more debate with our competing fans as Mayleen asked if Angie writes with her left or right hand. "I think lefties write with their left hand," a woman exclaimed. "Why would that be a question?" a man argued. "Because it's a trick question!" A few moments later, fans remained split on the answer. Who gets the point, Angie? "I'm writing with my right hand, so I'm only playing tennis with the left but everything else I'm doing with the right hand."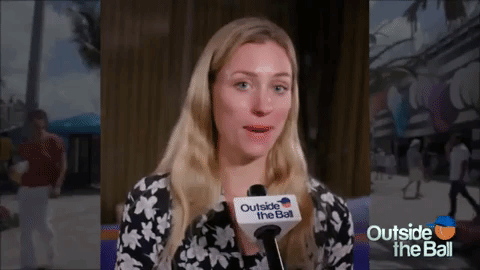 The points were tallied and an MVP was crowned. The winner took home a fun prize bag filled with Miami Open merchandise while other competitors still went away with Chuck the Duck. Tell us how well you did with our Angelique Kerber Fan Challenge on social media.