Miami
In our first Grand Slam Giveaway of 2019, we're celebrating Novak Djokovic style. At the Miami Open, our host Mayleen Ramey tested her serve and winning fist pump in a side to side comparison with the Serbian star. Can you Ajde like Nole? Upload a photo of your best Novak victory pose and tag us on social media for a chance to win Novak's Lacoste look!
https://www.outsidetheball.com/serve-celebrate-like-novak-djokovic-with-lacoste/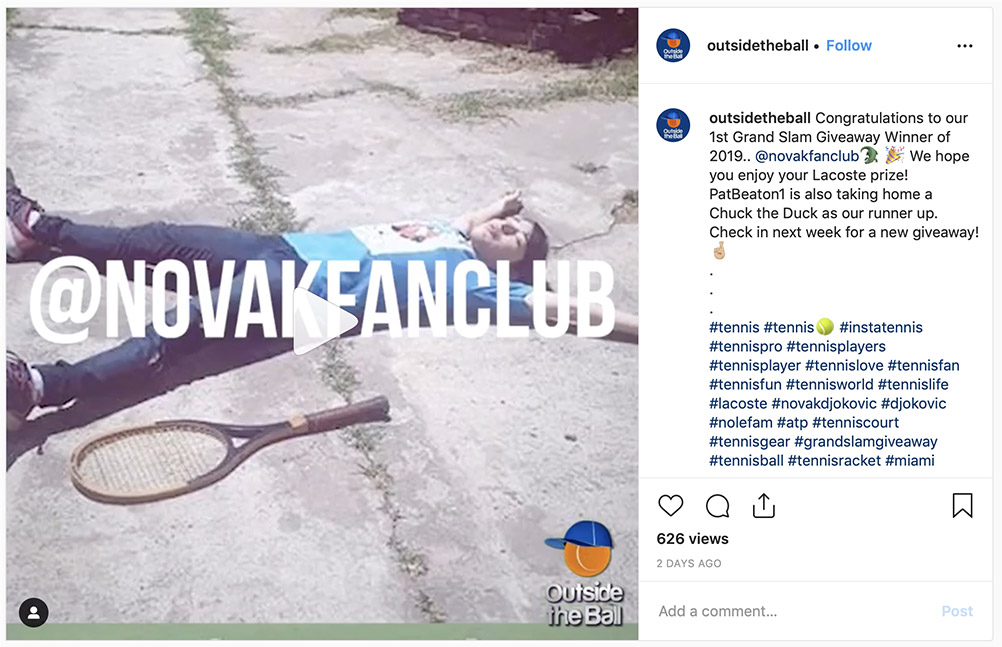 View this post on Instagram

 

 
London
We're bouncing back to London with our Grand Slam Giveaway! For week two, tennis fans are encouraged to upload a video of themselves performing a tennis trick shot like the one showcased by trick master Stef Bojic. Make sure you tag Outside the Ball on Social Media to complete the entry. The winner will take home a Wimbledon swag bag filled with goodies! Good luck!
https://www.outsidetheball.com/stef-bojic-serves-trick-shot-challenge/
 

 

 

View this post on Instagram