How does your serve stack up to Novak Djokovic? At the 2019 Miami Open, Lacoste let fans experience what it was like in Novak Djokovic's shoes and our host Mayleen Ramey stood up to the challenge.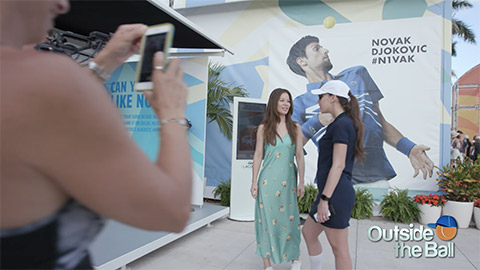 "You can test your skills and test your serve. He'll come up right next to you at the final video," Lacoste explained. It was time for Mayleen to mimic her best serve motion in the side by side comparison that ends in celebration. "Yes! That was good. That was good timing. I mean it's not as good as Novak's but it's close, very close." Ramey cheered with excitement upon reviewing the tape.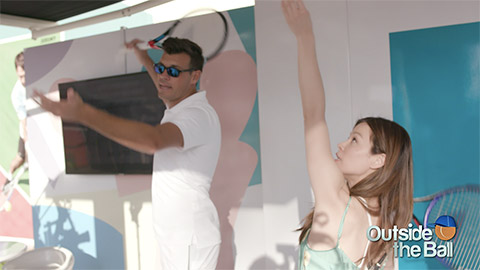 Can you celebrate like Novak? In this week's Grand Slam Giveaway, upload a photo of your best imitation of Djokovic's victory pose and tag us on social media for a chance to win a Lacoste look. You can dress like Novak by entering today through December 12th on social media. A winner will be announced on Fan Friday. Good luck!