This week Nick Kyrgios experiences the Outside the Ball Meme treatment. The tennis pro met up with host Mayleen Ramey at the Yonex Ezone launch in New York City. Ramey presented Kyrgios with playful internet memes that were specifically designed with Nick in mind, and it was up to the Australian to choose his favorite!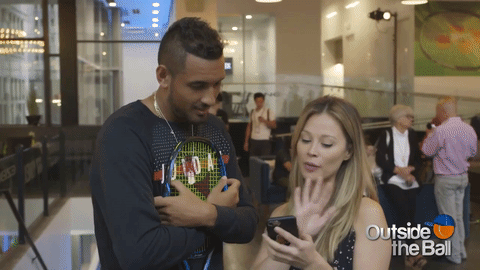 We're all guilty of sharing the latest internet memes, but Nick was face to face with his own Instagram photos that were transformed into jokes. First up was a take on "The floor is lava" trend that all the kids were doing. "The floor is winning. I like that one!" Kyrgios said with a chuckle.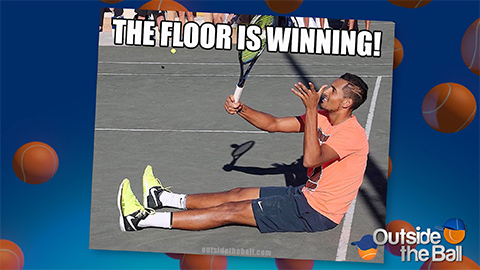 The second option brought out an Australian bro-mance as Matt Reid and Nick embrace during an exciting Davis Cup match. "When your friend comes over, and brings food. That's really good!"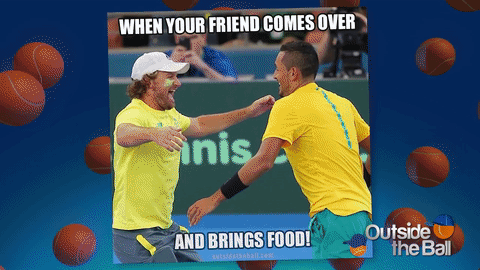 Last but not least, when Kyrgios puts his finger to his lips he is either telling a rowdy crowd to quiet down, silencing his critics, or not-so subtly reminding people around him that the movie has started. "That's very good as well, it's between that one and the…" Nick ponders which meme will he choose.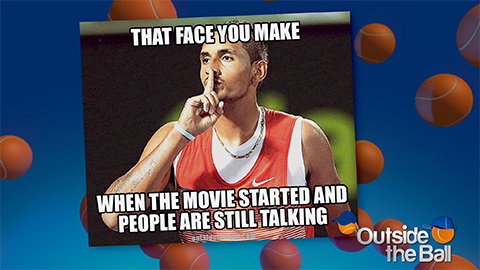 No one can resist a good meal, especially when a good meal brings out a good meme, "I'm going with the second one because that's really realistic. Me and him eat like absolute horses! We usually order food together but we get just that excited when it comes!"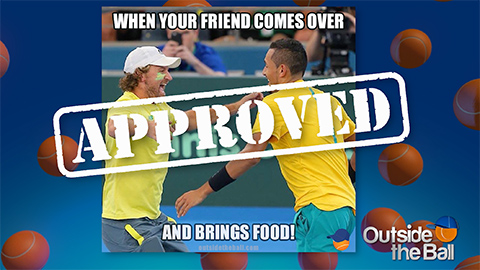 There you have it, folks! Our tennis meme was officially Nick Approved! Let us know which meme got your own seal of approval and stay tuned for more content from our time at the US Open championships!