The ball is in a different court this week as we watch our host Mayleen Ramey take on Fernando Verdasco in a fun game of foosball.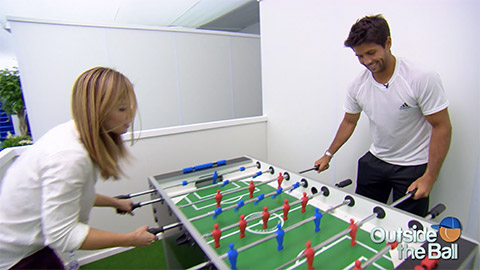 "Have you been training or no?" Verdasco asked our host Mayleen Ramey as they approached the foosball table and admitted he hasn't practiced either. Before the game began, Mayleen extended her hand for good luck but the Spaniard was feeling cheeky. "No luck," he teased. The heat was on!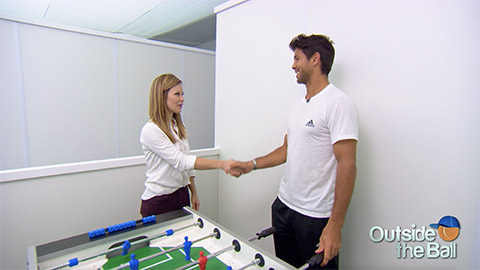 Spoiler alert! After going back and forth for some time, Mayleen lost the battle with a devastating self goal. Ending the game with a hug, there were no real losers here!