Beginning in August, your favorite tennis stars arrive stateside for the hottest part of summer! In this exclusive, Ana Ivanovic joins Outside the Ball to prepare for the American hardcourt season. While the Serbian star is fluent in English, host Mayleen Ramey and Ana brush up on unique lingo that she might come across in the USA. From calling your date a total "bae" to "shipping" your favorite TV characters, slang words are abundant with the heightened use of Social Media. After a quick review, Ivanovic was ready to speak like a local!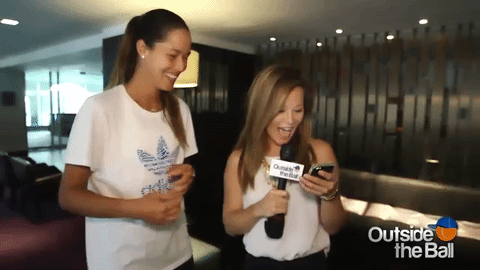 When asked how she would react if someone were to say her fashion is "on fleek", Ana was prepared to act favorably. "I would be happy. I'd be like, thank you!" But what about after a big win and her team is ready to "turn up"? "Something like let's get loud. Let's celebrate! Ajde!", the Serbian cheered!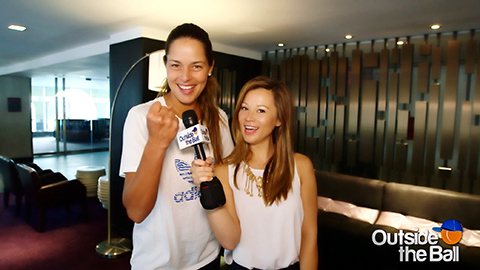 There's no need to throw shade, this interview with Ana Ivanovic is lit!