Daniil Medvedev made headlines in Miami with the announcement the young Russian was joining team Lacoste. Medvedev spoke to our host Mayleen Ramey about the sponsorship transition and his relationship with other Lacoste players like Novak Djokovic.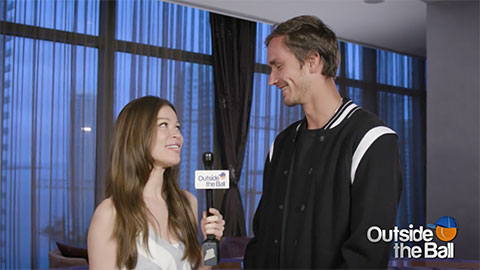 "I'm really happy to be with Lacoste because they are big partners with Tecnifibre now so I'm part of the big team!" Daniil described with a smile. He is the latest tennis star to sign with the French brand.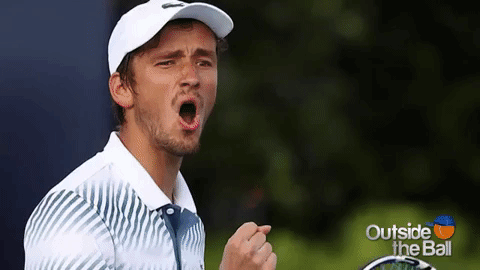 Medvedev is in good company with Lacoste and he's already paling around with other sponsored pros. "Well many guys who are in Lacoste, especially the French players, came up to me like Hey Daniil! We speak French to each other because I speak French."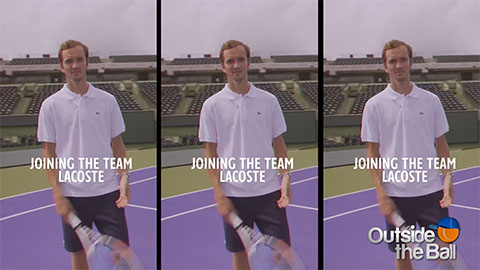 You know you're in the club when your sponsorship announcement is released while practicing with one of tennis' biggest stars. "In fact the first day I was in Lacoste outfit I practiced with Novak!" Danill continued, "I was joking like it's just because they knew I was practicing with you today so that's the day!"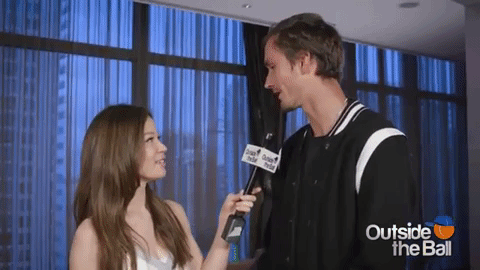 Congratulations to Daniil Medvedev and Lacoste on their partnership!