In this fun exclusive, Ana Ivanovic shares her love for film while also serving details about the tennis star's nuptials. The interview begins with Ivanovic telling Outside the Ball correspondent Vince Spadea that movies are a great way to get through a long flight and relax before a big match. Romance was in the air as the Serbian reveals one of her favorite movies to watch is The Notebook, based on the Nicolas Sparks novel.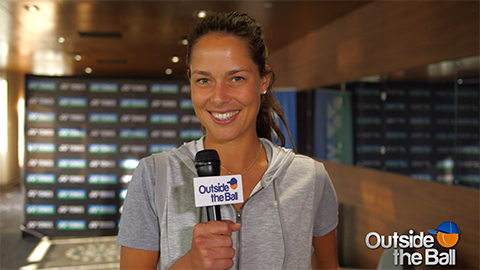 When asked what her favorite wedding themed movie was, the tennis star didn't hesitate to answer "Wedding Crashers!" as she was reminded of her wedding day. Ana Ivanovic tied the knot with husband and footballer, Bastian Schweinsteiger, in Venice during the summer of 2016, and opened up to Spadea about why the couple decided not to have the wedding in her native Serbia. "That is probably one of the reasons we didn't get married in Serbia!" she said with a laugh. "There are a lot of wedding crashers!" It was previously reported that family and friends were left in the dark about the wedding's location, so Ivanovic wasn't kidding when she said they wanted to avoid any unwanted guests!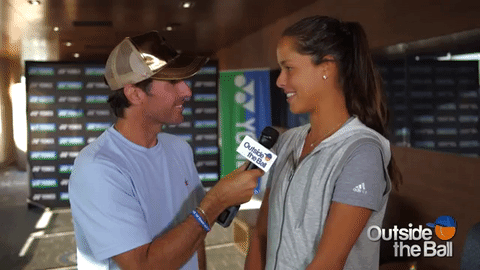 Watch and enjoy as we get to know Ana outside the tennis court and although we weren't invited to the wedding, we can still pretend, right?