You can take the tennis player away from the court, but you can't take the competitive spirit out of the athlete! Canadians Genie Bouchard and Heidi El Tabakh competed in a fun game of Ping Pong during the Taste of Tennis event in Miami. What began as a playful bout of table tennis turned into a high stakes battle that would end in the swimming pool. Heidi was in the lead and the pressure was on Genie to stay in the game, but with a ping pong ball in the net, the match was over at 6-4. With visions of smashing the paddle into pieces, Bouchard had to accept defeat!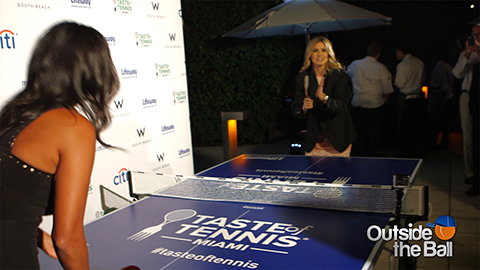 Host Mayleen Ramey joined champion Heidi El Tabakh to get her thoughts on the match. "I'm very happy with my performance. You know I did my best and hard work payed off today!" The direction turned to Bouchard and questions arose on whether or not the tennis star was going to take the final plunge. "I'm true to my word! Just no camera when I get out, ok?"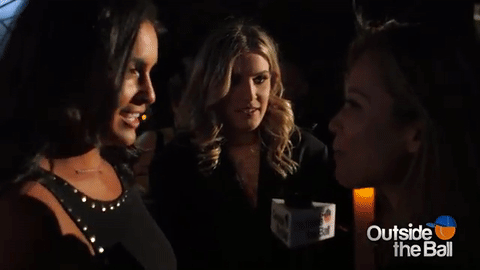 Watch the night unfold for Genie and Heidi at a safe distance away from the splash zone!