These aren't your ordinary tennis interviews! Here at Outside the Ball, we're taking you behind the scenes and beyond the game. Our host Mayleen Ramey doesn't just chat with the best tennis stars in the world, she gives fans exclusive access into the hottest parties and most talked about tournaments of the year. WTA and ATP pros join us to show off their personality as they share details on their life away from the court.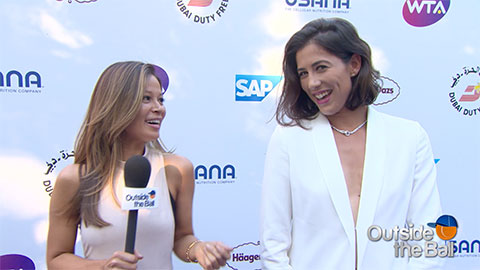 Can't travel to your favorite tournaments? No problem! Outside the Ball has you covered. As the media partner for the Match Point Passion Party, we started 2019 walking the red carpet with Angelique Kerber, getting to know Daniil Medvedev, and flossing with Karolina Pliskova. Next we headed to London where we recreated a classic James Bond film with Denis Shapovalov and Diego Schwartzman among the cast. Not to be outdone, the ladies of the WTA were fun and fashionable at the Dubai Duty Free Pre-Wimbledon party. Elina Svitolina and Gael Monfils even set the record straight about their relationship. In the city that never sleeps, New York City provided a lot of entertainment ahead of the US Open. Mayleen partied with the pros at the Citi Taste of Tennis 20th Anniversary celebration before touring the Yonex Showcase with Stan Wawrinka and conquering her backhand fears in a special tennis lesson with Patrick Mouratoglou.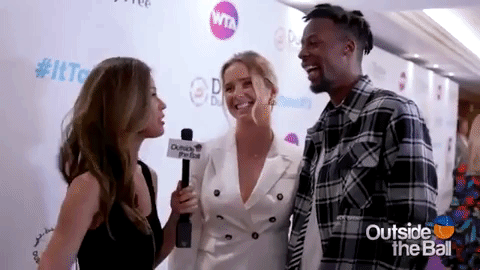 All this and so much more can be seen on OutsidetheBall.com as we release videos every #TennisTuesday, with #FanFriday special features and other weekly content. Reaching 17 million views on Youtube and one hundred thousand followers on social media, we give tennis fans plenty to like, share, and subscribe about. Follow us on Twitter, Facebook, YouTube and Instagram for live tournament coverage, giveaways, and special announcements and stay tuned for new weekly content all year long.