Delray Beach is known as South Florida's charming village by the sea with pristine beaches, gourmet restaurants and of course, tennis within walking distance. In this episode of the OTB Web Series, host Mayleen Ramey takes you behind the scenes of the Delray Beach Open from it's resort like atmosphere to the best seats in the house – a luxurious Porsche located right on the tennis court!
Before his first round match, we thought Juan Martin del Potro could use some extra preparations so we set the Argentine up with the infamous coach Randy (Vince Spadea) whose unconventional methods have puzzled the pros. After we surprised Juan with an unforgettable tennis lesson, it was his turn to surprise some lucky and unsuspecting fans. Mayleen created a diversion to give del Potro a chance to jump out and greet a group of young admirers!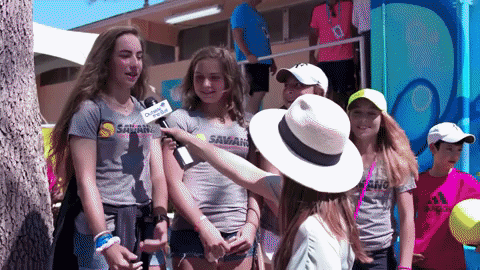 You don't have to be with Outside the Ball to hang with the pros. The Delray Beach Open offers multiple meet and greet opportunities, which include the floral and festive Ladies Lunch. This afternoon party comes with a fashion show of tennis and resort wear from local boutiques and faces from the ATP are bound to drop by. We caught up with special guests Sam Groth and Tim Smyczek to talk about walking the catwalk and even had them strike a fierce pose!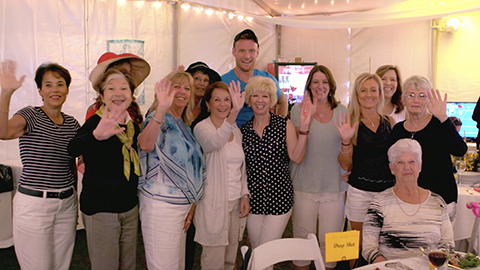 While the guys were a little timid on the fashion stage, a tennis player can't resist a challenge on the court. Bernard Tomic was able to get creative on the basketball court when he showed off his skills against our host. The Australian aimed for nothing but net as the two tried to out do one another in style.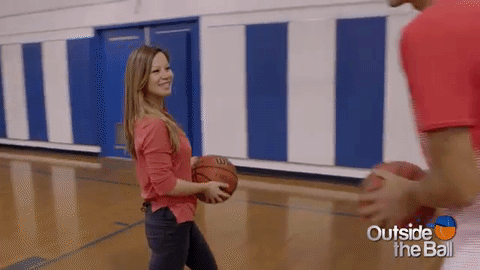 From the court to around the grounds, the Delray Beach Open creates a fun and familiar atmosphere that has tennis fans coming back for more year after year. We hope you enjoyed our inside tour of the tournament. See you in Florida!