Elina Svitolina and Gael Monfils rocked the tennis world when they revealed their romantic relationship with a joint Instagram account called G.E.M.S Life. With social media, fans were able to be apart of their lives through sweet photos, playful videos, and funny Q&As. But the tennis couple shocked everyone when the account was abruptly taken down, sparking breakup rumors. A few weeks later, G.E.M.S Life was back with a comical video taken by Gael Monfils announcing their return.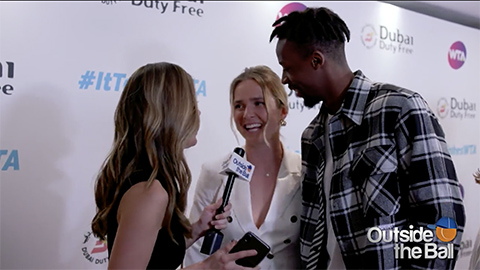 When Elina Svitolina and Gael Monfils walked the purple carpet together at the Dubai Duty Free WTA Summer Party, Outside the Ball host Mayleen Ramey could barely contain her excitement and got the scoop on what went down. "It's not that we're back together, we just had some time for ourselves, you know. I think we needed a little space. It's cool to share with the fans but the last two three weeks we were out of ideas." Monfils began. He went on to describe the bickering between the two when they couldn't agree on content for their account. Svitolina laughed as they both did impressions of one another in the argument.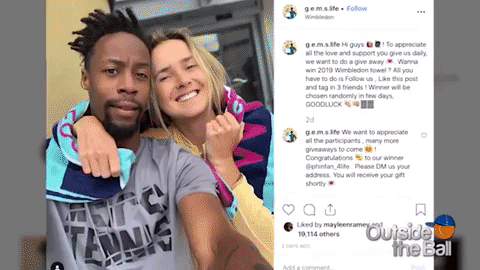 "But the thing is after everyone said we break up so we were like Ok Ok let's put it back! And then we have fun, we have more ideas!" Gael added "So much love that we got when we reopened the account. It was amazing! So many nice messages! We felt the love!" Elina spoke on how positive the fan reaction has been towards their relationship. "No more fights, guys! No more fights!" Gael promised with a laugh.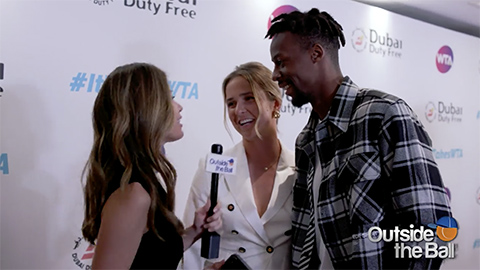 We're happy to set the record straight! Love is still in the air for Elina Svitolina and Gael Monfils, so everyone can take a sigh of relief and enjoy the G.E.M.S Life!