Our faithful mascot, Chuck the duck, put his feathers on the line as he joined Grigor Dimitrov for target practice. Chuck took one for the team when he came face to beak with the Bulgarian's powerful serve. For a tennis pro like Dimitrov, serving tennis balls at standstill targets should be a walk in the park. However, host Mayleen Ramey tried to ruffle his feathers by presenting him with a blindfold before the challenge could begin.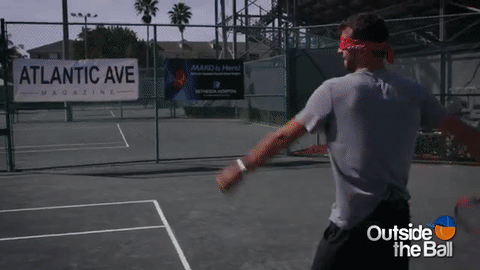 When asked if he was confident in his ability to serve while blindfolded, Grigor was sort of optimistic, "I think I'm going to struggle for a little bit, but once I get a rhythm going umm..you know [mumbles]"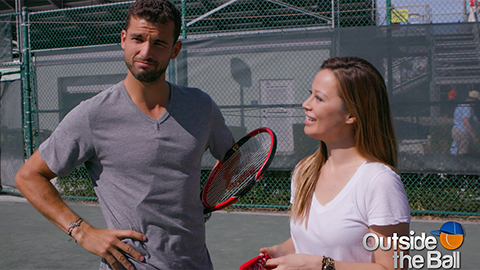 Watch to see if the tennis star had a quacking good time or if he was left in the dark. Regardless of the result, Dimitrov went home with a Chuck the Duck of his own. If you want a duck #QuackAtUs by filming your target practice and showing us on our Twitter or Instagram account. The more creative you are, the better!