Rain delays have been a big topic in the tennis world, but British tennis star Heather Watson doesn't let Mother Nature rain on her parade! Before winning the Wimbledon Mixed Doubles title, we caught up with Watson at the WTA Pre-Wimbledon Party.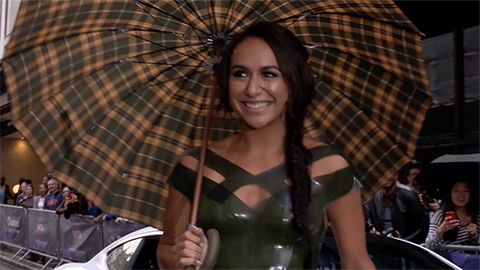 Heather arrived in a dress made by her friend, designer Brett Mettler, that was not only beautiful but also weather resistant! "The weather's perfect for it! It's raining and I'm kept dry! I actually have an umbrella that matches and I didn't even do it on purpose!"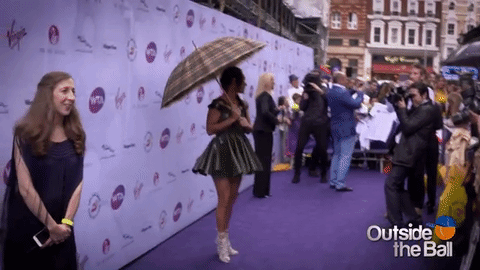 Heather Watson and our host Mayleen Ramey couldn't resist the opportunity to sing in the rain! These two weather girls splashed around in songs that would make our mascot, Chuck the Duck, quack with delight! You won't need an umbrella-ella-ella-eh to enjoy this video!