When you are king of the court, it's only fitting that you arrive in a royal manner. Novak Djokovic is the definition of style when he drives up in a luxurious Rolls Royce. This year, however, the world number 1 out did himself! With the help of some friendly skies, Djokovic made his entrance by helicopter. It's good to be the king!
Our host Mayleen Ramey was on the ground to ask if the Serbian enjoyed the ride, and he was impressed. "It was very good, very comfortable. The pilot did his job!"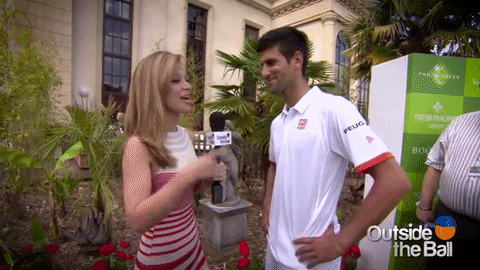 From a Rolls Royce to a helicopter, we can't help but wonder how Novak will arrive next time!