Outside the Ball spent the day with FILA ambassadors Karolina Pliskova and Marin Cilic as their powerful shots turned into fierce poses for a hard hitting photo shoot! Host Mayleen Ramey got a first look at their latest tennis kits and what it's like to prepare for fashionable play. The tennis pros will debut a new line of FILA sponsored tennis clothing at the US Open that includes some playful new colors.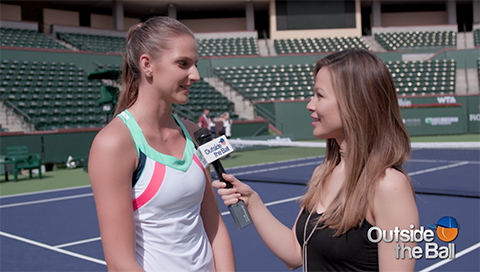 "It's really nice! They were more about white and blue last year so this is something different!" Pliskova described. In terms of the photoshoot itself, Karolina did her best to showcase the natural beauty of the game. "I was just trying to look good even if I was playing tennis, which isn't always easy. Hopefully the pictures will look nice!"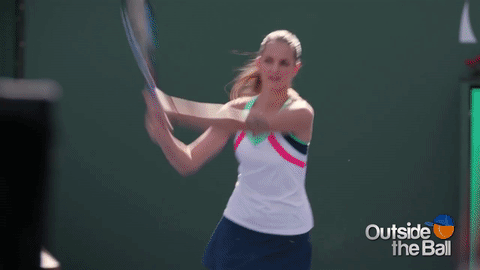 Preparing for a tennis match can require a lot of focus and routine, but for former Grand Slam champion Marin Cilic, preparing for a high quality photoshoot is more relaxed. "Before photoshoot I just try to put a smile on my face!"
If you want to look as good as Karolina Pliskova and Marin Cilic the next time you hit the court, we're giving you a chance to win their FILA Heritage kit. Go to Outsidetheball.com/giveaway to enter!