Move over Stephen Colbert and Jimmy Fallon, there is a new king of late night interviews in town! Outside the Ball partnered with JW Marriott Marquis Miami for the Match Point Passion Party, and American Jack Sock became our surprise host for the evening by conducting his own interviews for the first time. We know Sock can dominate on the court, but can he steal the show? OTB host Mayleen Ramey let Jack showoff his skills on the mic.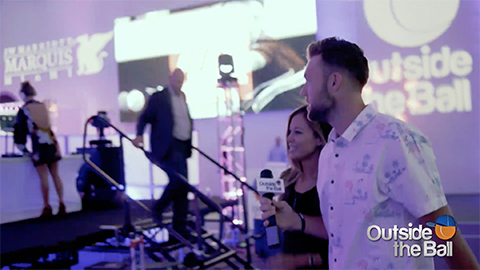 Sock was confident that his personality would fair well for his new gig as OTB host and his first question went to fellow tennis pro, Cici Bellis. "Cici, how are you enjoying the player party here?" Sock asked. "It's awesome! It's my first time and it's been pretty fun so far!" Cici replied as she went on to compliment Jack for the interview. It didn't take long before Jack was considering a full time career change.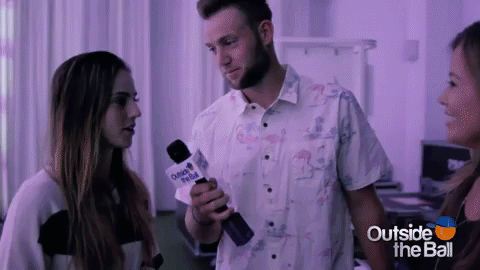 The American moved out onto the party floor to sneak up on his team and ask them how they're enjoying the event. "It's amazing!" Sock's girlfriend Michala responded on the spot. Jack's brother Eric was also excited. "This party is unbelievable, everyone should be here right now!"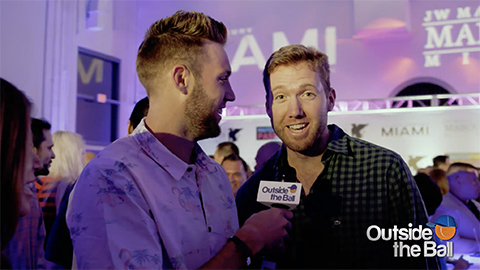 Signing off with a kiss, Jack Sock proved his talents are endless and he is welcome to host Outside the Ball anytime!