In the latest premier, Outside the Ball host Mayleen Ramey guides fans through the third episode of our exciting web series. Watch as she takes you off the tennis court and into the fun filled personalities that make the sport so special!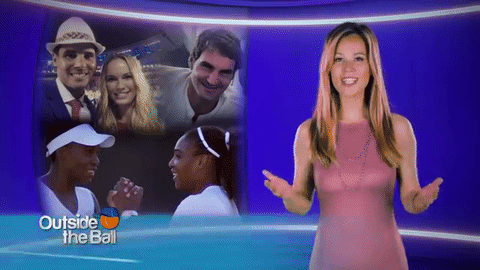 To start the show, we had a first class ticket to Rio where we celebrated with Team USA. First time Olympians, Sloane Stephens and Madison Keys, told us why Snapchat became the go-to-app for the athletes this summer. They even shared their professional tips to first time Snapchatters. The photo sharing app was so popular, the two Americans launched a joined account so everyone would be able to join in on the filtered fun!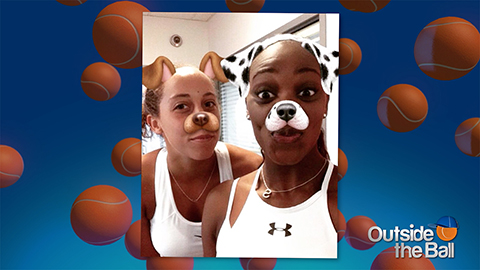 Teammate Serena Williams is no stranger to Snapchat success, but the tennis star is known to be a karaoke queen. Williams is never one to back down from a challenge, and eagerly accepted our test in pop music. Serena roared with delight as she recognized the lyrics in our game, Girl Power Pop Quiz, and proved the champion's reputation is the real deal.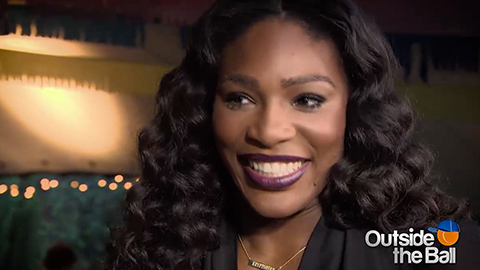 Jack Sock got fancy with his musical talents, as he joined Mayleen Ramey for a Dubsmash duet. The two came in hot with their choreographed dance routine that would be worthy of an Olympic medal. Sock knows plenty about winning Olympic medals, as he returned home with gold around his neck with mixed doubles partner Bethanie Mattek Sands.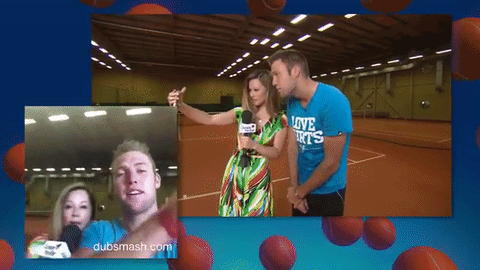 Back stateside, we join this tennis professional for scoop on the latest celebrity tabloid gossip. You may recognize Sam Querrey for his action on the tennis court, but he also had an appearance in the reality dating show, Millionaire Matchmaker. Querrey doesn't simply appear in reality shows, he also watches them. The American dished about which series of The Real Housewives is his guilty pleasure and which Kardashian he can relate to the most. Sorry Kim and Kortney, he didn't choose either of you.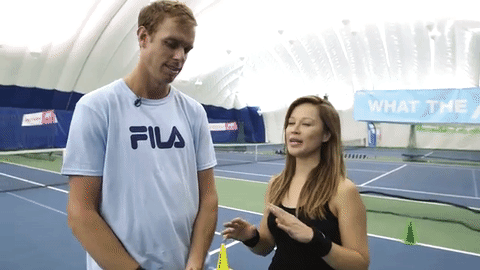 We can't be in the US of A without talking about the American slang that has taken Social Media by storm. To help us keep up with the latest texting trends, we enlist the help of Coco Vandeweghe. Coco explains to viewers what the slang words mean and the proper use of them in a sentence so there is no confusion. "My Asics outfit is on fleek for the US Open."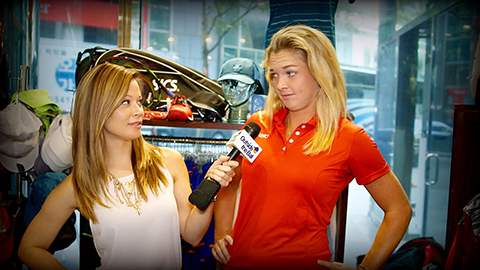 We end our third episode with a beautiful story with tennis pro Ryan Harrison and an inspirational young boy. Braylon is a 6 year old living with prosthetic legs, but he doesn't let anything stop him from playing the sport he loves. The young tennis star stopped to share what he loves about the game, "I love when I try to get the ball like I got it I got it, then I don't always get it" Ryan Harrison had the pleasure of coaching Braylon for the afternoon and was impressed with how quickly the 6 year old picked things up and his athletic ability. It's important for Ryan to give back to the community and moments like this one is very special. "I really love trying to give back when I can and to meet a kid like this is really incredible."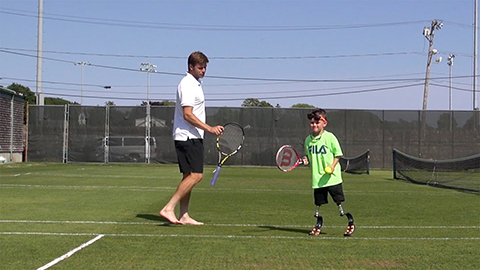 Thank you for tuning in to the Outside the Ball web series. For more playful content with your favorite tennis professionals, subscribe to our Youtube Channel.