You know what they say, a tennis player is only as good as his coach. That's a saying, right? After battling injury, Juan Martin del Potro is back on tour and ready to take his game to another level! Angelica introduces del Potro to her coach, "crazy" Coach Randy, (Vince Spadea) who has had a successful history coaching the Bryan Brothers and Andrea Petkovic, or so he'll tell you. In this video, Coach Randy has some hilarious tips for a skeptical Argentine.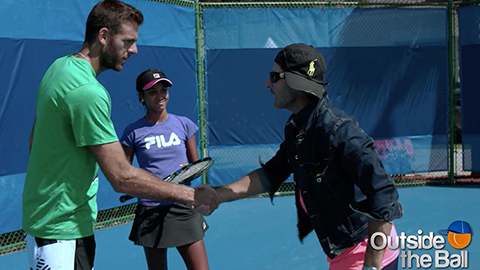 Before Coach Randy can critique the tennis star's form, he encourages del Potro and Angelica to copy his unique style of warm up that is more fitting for a hip hop battle than a tennis court. "But we're not dancers!" del Potro protested. Instead of busting a move to get loose, they agreed on a few light stretches.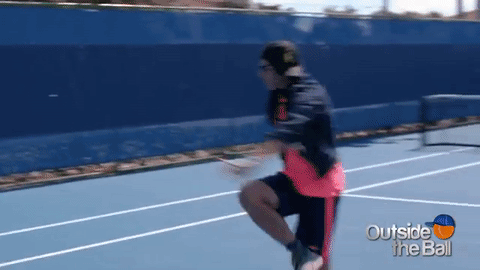 Coach Randy made it his mission to turn del Potro's forehand from looking as though he was petting a giraffe into a slingshot snap of the wrist that would explode him into victory. As tennis balls went flying in all directions, del Potro became less than convinced that Coach Randy knew what he was doing. "I think he is completely crazy. You must change very soon!" del Potro warned Angelica as he showed concern for her tennis career.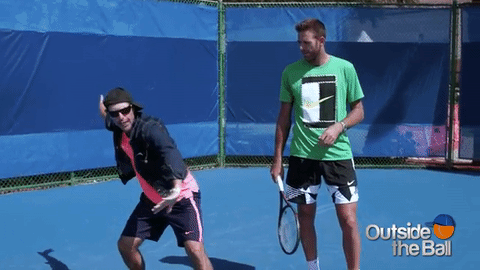 This instructional video may have provided more laughs than professional tennis tips, but Coach Randy will never stop trying to help take the tennis stars to a place their game has never been before. Juan Martin del Potro may give Coach Randy a 1 star coaching rating at best, but we give Del Potro, Angelica and Coach Randy a 5 star rating for entertainment value!