Every year the Fondation Lacoste and the City Parks Foundation join together to put on a free tennis clinic in Central Park. Tennis stars hit with young kids of all ages to inspire and encourage them to keep playing. Our host Mayleen Ramey spoke to the pros about their first memory in tennis that started it all!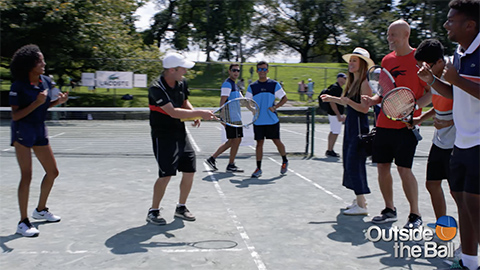 "Yeah when I was a kid I was a ball kid for the Davis Cup. It was the first time I was able to meet professional tennis players and I had a chance to play with them and it was a big memory, and it motivates you to play tennis." Jeremy Chardy described. "It's funny because now the first time was with my coach, and now he's coaching me so it's really funny. Now he's picking the ball for me!" Chardy continued with a laugh.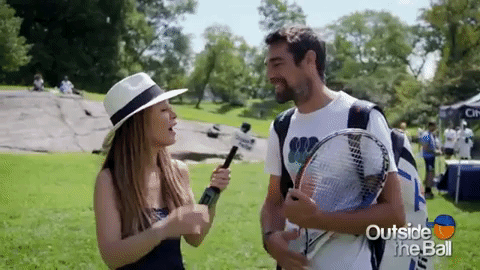 When Selima Sfar began to play, she remembers standing out from her fellow competitors. "Well actually I started tennis I was 7-8, now some kids start at 4 and 5. My best memory, I started in Tunisia where my family was and I was the only girl playing between so many little boys. And I was actually pretty good so I was beating the boys that were not happy at all. So my memory was that actually women can be strong and powerful so that was a good one!" Sfar concluded.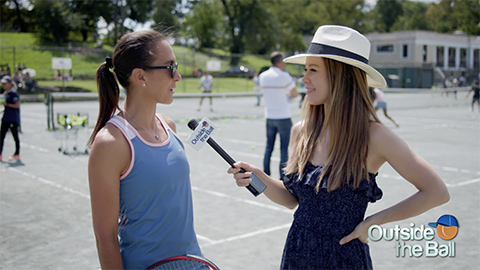 It won't be surprising to learn that the energetic man on the mic, Murphy Jensen, had to put a leash on it growing up. "Dad built a tennis court in our backyard. I was maybe three years old, and to keep me from running around the court and distracting his games, he kept me tethered to the net post. I hurt my neck because I was like this saying "Dad when am I gonna get in and I would run and get no where."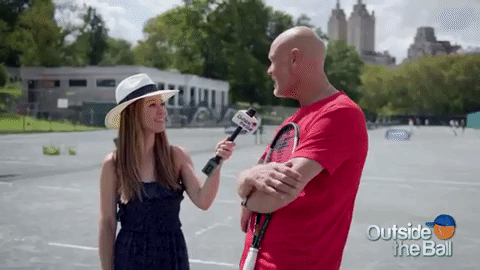 From ball boy to girl power, everyone starts somewhere and you never know when your story will spark someone else's journey into the sport!