You may want to grab your favorite chocolate and a tissue, because this week Outside the Ball is honoring Caroline Wozniacki! Caroline's famous smile shines throughout our montage video that highlights the wonderful moments we spent with the retiring star.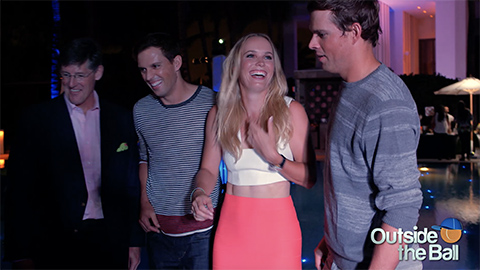 Wozniacki has ended her career at this year's Australian Open, where she won the Grand Slam title in 2018. Her illustrious time on the court saw the Danish pro reach to world number one, win 30 WTA titles and a Grand Slam. Off court, she was well liked and respected in the locker room. Serena Williams, Angelique Kerber, and Aga Radwanska are among her closest friends. Fans found a lot to be inspired by as nothing stopped Caroline from competing at the highest level, not even a diagnosis of rheumatoid arthritis.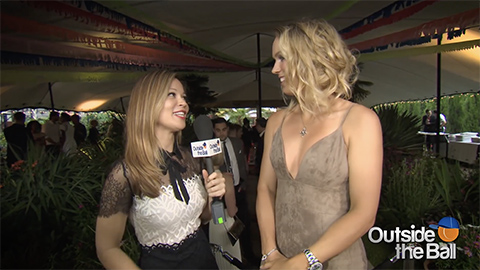 Over the years, Outside the Ball host Mayleen Ramey interviewed the WTA star and provided us with unforgettable moments. We began at Wozniacki's house to help her get ready for a Citi Taste of Tennis party that included a look at her beautiful collection of shoes, and a comical peek inside her fridge that had nothing but butter. Caroline didn't have much to munch on, but you butter believe she revealed a love for baking. We kept bumping into Wozniacki on the red carpet with topics like last minute dress shopping to relaxation techniques. You can be sure there was always a smile when Caroline was around!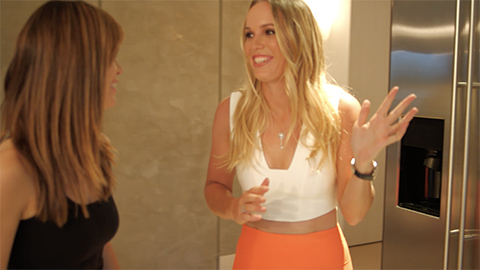 It's never easy to say goodbye to such a talent in our sport, but Wozniacki is ready for the next chapter with husband David Lee. We thank Caroline and wish her the best! You can watch all of our interviews with Caroline Wozniack on OutsidetheBall.com and our YouTube Channel.