After months of not playing due to the COVID-19 pandemic, Simona Halep returned to her winning ways at the Prague Open. The event champion was all smiles this week as she sat down to answer questions in a varied Q&A.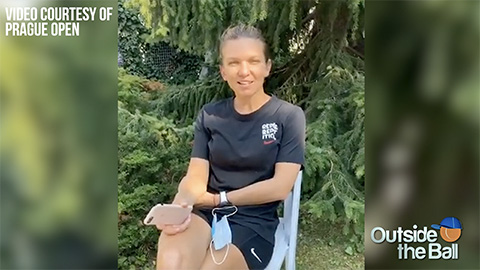 "I am in beautiful Prague and I'm going to answer some questions," Halep opened the video. The tennis star began by sharing that her favorite sport besides tennis is handball, a sport she'd play as a kid. She was then asked which title was her most important win so far, "Roland Garros because it was the first Grand Slam."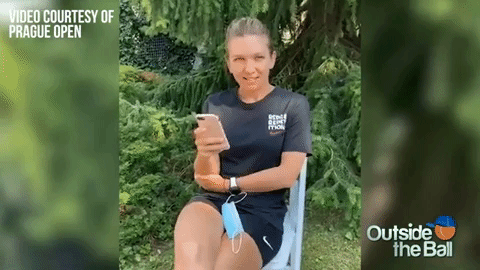 Off the tennis court, Simona replied that her favorite color is blue and between pancakes and waffles, pancakes are victorious. What's her favorite emoji? She likes the heart eyes. Next Simona was asked about the city of Prague and their tennis club. "The club is amazing, many courts and beautiful vibe and Prague is one of the most beautiful cities I've ever seen." Is Halep a cat person or a dog person? "Dog person, I prefer. I don't have at home but my father has two dogs at his farm."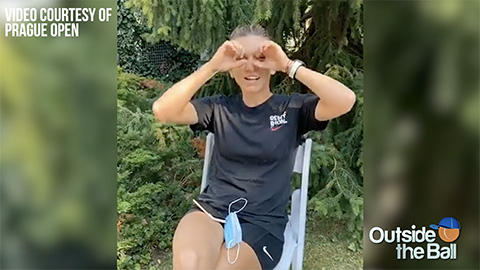 The global lockdown forced tennis players to pause their career and remain at home for months at a time. Simona opened up on what that experience was like for her. "I had the chance to live the normal life being home every day, so yeah, I can say I enjoyed it. It was not easy because I had to do my training in the house so overall it was a positive." Then the tennis star talked about her favorite city. "I will say Paris because I love Paris and next is Prague for sure." To close out the Q&A, Halep was presented with the hardest questions yet, starting with her tennis dream. "My tennis dream? It's tough to answer because I've been number one, I've won Grand Slams, so now maybe I would say a medal in the Olympics." After, the tennis star describes how she keeps her energy level up during an intense match. "Well it's not easy but I'm trying to just motivate myself every point because every point is important so most of the time I give up thinking about the result, just taking it point by point." To end Simona said something in Czech with a smile.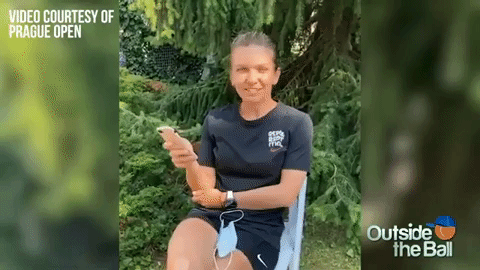 We hope you enjoyed getting to know the 2020 Prague Open Champion Simona Halep and we thank the Prague Open for sharing this fun Q&A!