Tennis players landed in New York to a very different US Open series experience. Due to the Coronavirus outbreak, the Bubble was created to keep players safe while the tour returned. That means no crowd, no trips to Time Square and no handshakes at the net. While we can't be there in person to cheer on our favorite pros, we still get an inside tour from the Bubble through the eyes of the players and their coaches.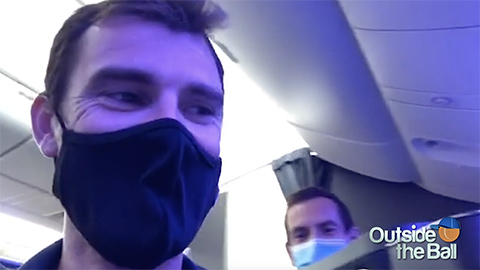 From playing games around the grounds to heckling one another from their suite, tennis players and their coaches are giving us a tour of the Bubble. This playful montage shows Frances Tiafoe, Andy & Jamie Murray, Felix Auger-Aliassime, Stefanos Tsitsipas, Alexander Zverev, Dominic Thiem, Victoria Azarenka, Sascha Bajin and more explore their new surroundings and having a lot of fun in the process.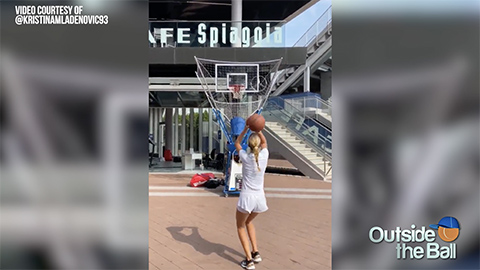 So what is the Bubble? Limited to their hotel accommodations and the tennis center, life in the Bubble is unlike anything the players have experienced before. The Billie Jean King National Tennis Center was transformed to house both the Western & Southern Financial Group Open from Cincinnati and the US Open. The grounds, usually filled with excited fans, have added entertainment for the players like relaxing cabanas, mini golf, a basketball hoop and movie nights. Suites located in Arthur Ashe Stadium were given to seeded players, providing the players with another opportunity to relax, watch tennis, and safely interact with other pros from their balcony-like view around the court.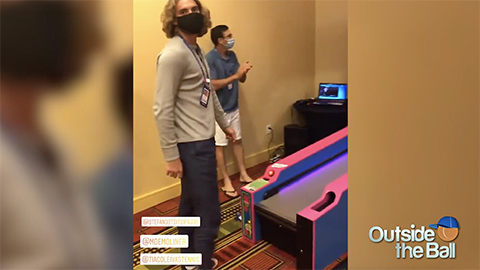 The Big Apple is now the big Bubble, and for the next few weeks the players will live and play inside their new normal. Stay turned for more fun content throughout the tournaments!