During the Prague Open, the tournament filmed a special Q&A with Petra Kvitova. This week we're getting to know the Czech star a little better! While sitting on a rooftop at the TK Sparta Praha, Kvitova read off a series of questions from her phone. The first question got the inside scoop of her favorite ice cream flavor, but the decision proved to be a challenge. "I like some sorbet, like a strawberry sorbet, mango sorbet, lemon sorbet. But I like pistachio as well or vanilla. Actually, I like probably all the flavors of ice cream," the tennis pro realized with a smile.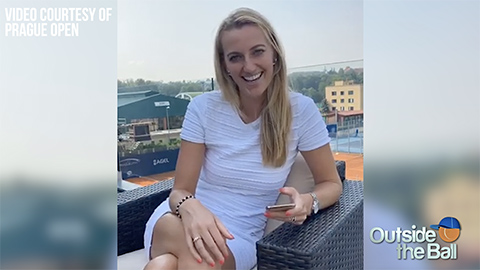 Next the WTA pro grabbed her passport to discuss her favorite travel destinations. "What is your favorite holiday location? Um, well normally I'm going to Dubai for a vacation because it's pretty close to Europe where it's still warm weather and I can be on the beach and relaxing there, but of course I would like to see some other places. I like sea, I like beach, I like warm weather but still that I can do something in the evenings." While her holiday of choice is Dubai, Petra headed down under when asked about her favorite country. "Definitely it's Australia! I love it over there. Great people there, very friendly, smiling, anything not a problem, and beautiful weather as well."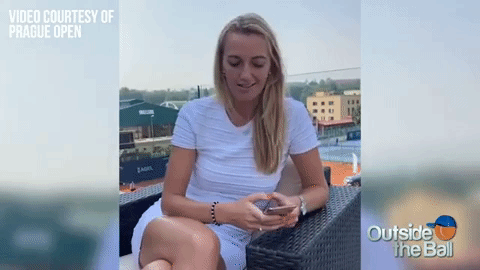 Back on court, Petra revealed the Wimbledon final in 2014 was her most memorable match but memories of Australia continued to dominate the conversation as the next question asked Petra if she enjoyed playing there. "Of course I do!" she began. "It's beautiful over there and being in the final 2019 was really great and was something I couldn't dream of it after my comeback to tennis. It's been a really amazing experience." Kvitova continued to look back at her time playing, and winning, with Tomas Berdych at the Hopman Cup. "I'm really glad I had that experience in my career to be there with Tomas and be as a team."
With the COVID-19 lockdown, players had to put down their racquets and find other ways to keep themselves busy. Did Petra binge watch any good TV shows? "Um, I was watching some Czech series that you don't know probably." Once we can see the world again, the tennis star encourages everyone to visit Prague. "Prague is a beautiful city, that's what you really have to know. We have a lot of beautiful things, you have a lot of things to do, we have great restaurants, beautiful river, we have a zoo, we have almost everything. It's an historic place to see and I recommend you come to visit Prague. The fun Q&A ends with Petra saying her favorite colors are purple and blue."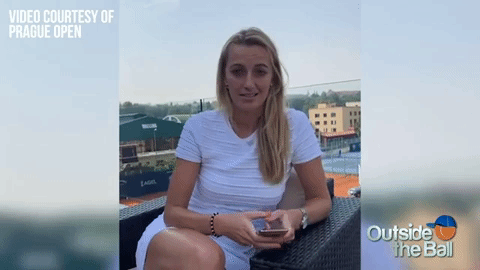 From a sweet treat to beautiful destinations and everything in between, we hope you enjoyed getting to know Petra Kvitova and we thank the Prague Open for sharing this Q&A.