The rain in Boca Raton didn't dampen the spirit of Kevin Anderson's second annual Cause for the Paws charity benefit that supported Dezzy's Second Chance dog rescue and Ocean Conservancy. Host Mayleen Ramey is taking you inside to mingle with the tennis stars and special guests.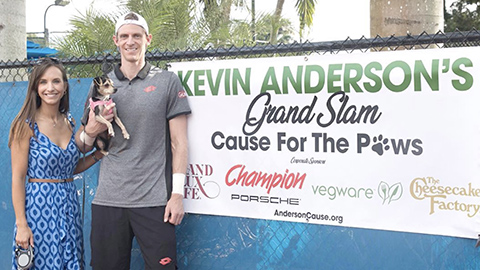 Hosting the event this year was Anderson's college buddy and comedian Michael Kosta, who is best known for his current role in The Daily Show on Comedy Central. It's no joke that Michael used to play professional tennis before becoming a stand up comic. "I played professionally for about two and a half, three years, with a career high ranking of 864 in the world of tennis."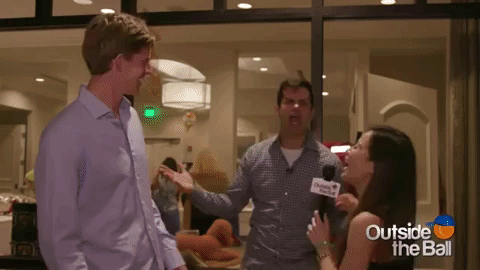 "I think it all started with rescuing our dog Lady Kady about 18 months ago and getting really involved with the whole charity. When you see the stories and read about the causes, I'm just so appreciative that everyone came out tonight!" Anderson explained.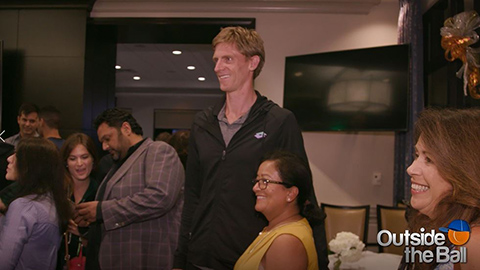 Kevin's Cause for the Paws also featured fellow tennis stars Genie Bouchard, Shelby Rogers, Tennys Sandgren, and Sebastien Grosjean. "We are here for two great charities, for the dogs and for ocean conservancy. I'm very happy to be here and happy Kevin had me!" Genie Bouchard stated. "This charity for the animals is great as well. Kevin travels with Lady Kady and they uplift your spirits and make everything a little better." Shelby Rogers continued. Kevin went on to describe what it's like living with Lady Kady, who has become a famous pup in the tennis world.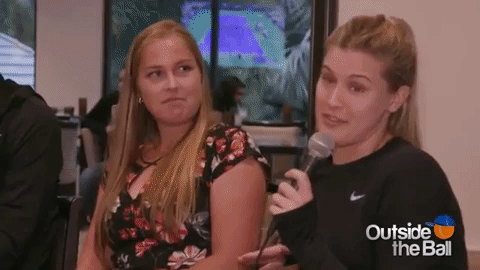 At the benefit, attendees experienced a Q&A with the tennis stars, a live auction filled with signed tennis merchandise, and an after party where Kevin played guitar in the band. An exhibition with the Bryan Brothers was also played a day later when the weather cleared up. Kevin Anderson's Cause for the Paws raised over $100,000 for the meaningful causes in what is truly a grand slam of giving! Congratulations to Kevin and Kelsey Anderson for all their hard work, and thank you for having us!