50 floors above the active city of Miami, a lifelong rivalry continues. Alexander "Sascha" and Mischa Zverev squared off against each other in a virtual reality tennis showdown at the Citi Taste of Tennis event.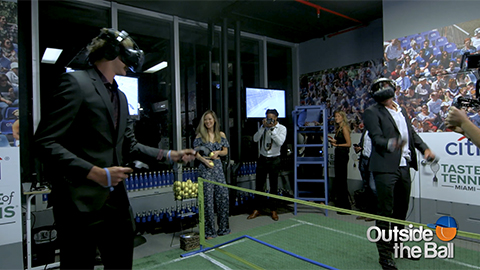 These German brothers are no stranger to competition. When they are not on the tennis court, the younger Sascha Zverev revealed the two challenge one another to all sorts of games from Monopoly to basketball. Host Mayleen Ramey asked the important question; when it comes to Monopoly, who is victorious? "I've never lost!" Sascha bragged. What about basketball? "Also me!"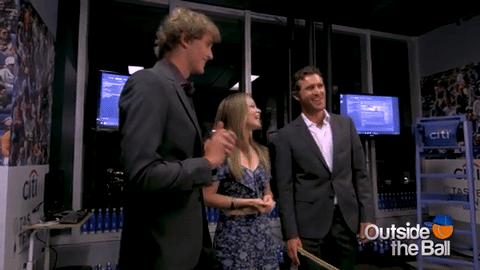 After some light boasting, it was time to enter their new virtual reality tennis court. The game proved more difficult than monopoly or basketball as it was Mischa Zverev who pulled out the win this time. "A win is a win, who cares." Mischa exclaimed as he came out on top in the playful simulation.
Like every heated rivalry, fans eagerly await the handshake at the end of each match. Sascha was reluctant to shake his winning brother's hand, but in the end, sportsmanship was the real victor. If you don't have a VR headset of your own, don't feel bad. This video will help you feel as though you are playing along with them!