Do you love Kiki Bertens? We talk to the WTA star about her recent engagement, wedding plans, and that famous Drake song!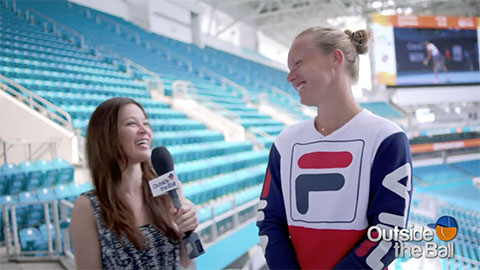 "Kiki, do you love me?" Drake sings in his hit song "In My Feelings." It's not easy having your name featured in a popular song, which Kiki learned all too well. "In the beginning, it was kind of funny, but in the end it was kind of annoying like everywhere you come people start singing the song and of course it's funny one way, but at one point you are pretty much done with it." While out in public, Bertens had different methods of avoiding the spontaneous sing along. "When I go for coffee at Starbucks or something, I just say I'm Kate!"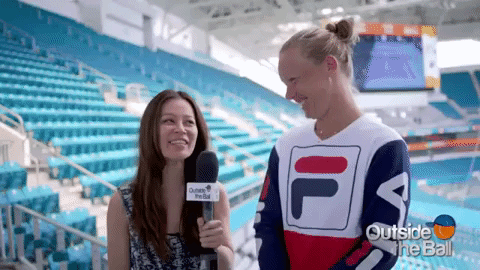 Bertens is definitely feeling the love from her fiance. The two recently got engaged and begun wedding plans.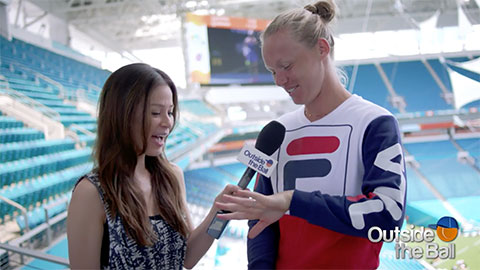 "We are almost done with everything already. We're getting married already at the end of the year!" Kiki had announced the engagement on social media, where she posted a photo of the happy couple but a ring on the wrong finger. "Because it was too small," Kiki said with the laugh. "He didn't buy the right size, but yeah now it's fitting!" Bertens showed off her now perfect ring.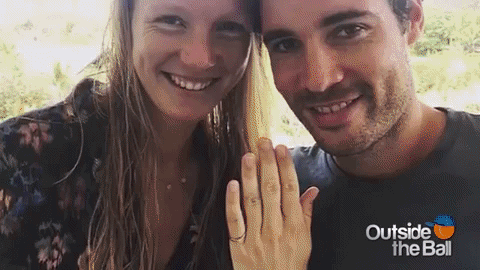 When you see Kiki around the tournaments, you may want to skip the Drake serenade, but do congratulate her on her engagement! We thank Kiki Bertens for joining us and wish her all the best with her upcoming wedding!