Talent clearly runs in the family for Andy and Jamie Murray as they both reached the top of the charts in tennis in 2016. We wanted to honor and highlight their lustrous careers, and what better way than to do that with a catchy tune and one of our signature parodies?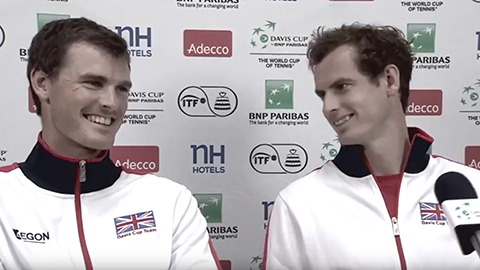 With the help of the Murray brothers, our latest music video tribute is sure to be a smash.  Pop sensation Ed Sheeran has found a fan in Andy Murray and he is the soundtrack to their success in this customized version of "Don't".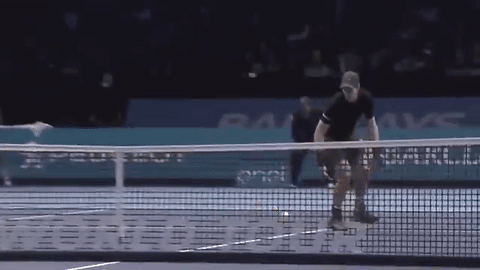 Combining exciting on court moments, touching celebrations, and contemporary dance, this fun music video will give fans a thrill before they see Andy and Jamie hit the court next. Get ready to pop, lock, and drop it, because this is one original parody you DON'T want to miss!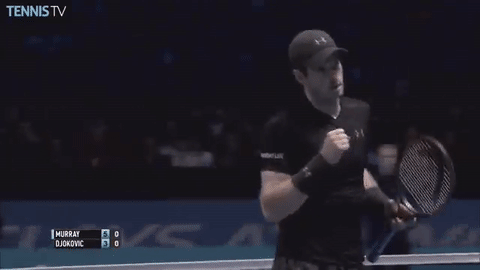 Lyrics
Don't Mess With My Bro
Ah lot in la-la
Ah lot in la-la
Ah lot in la-la
I know two brothers come from Scotland way
Shakin' up the tennis circuit every day
Takin' to the court with a special skill
Watching each play giving fans a thrill
But Each brother's got his own unique playing style
Beating competition always making mom smile
Jamie brings the hammer with reaction speed
Closing down the net moving into the lead
Puts a chip to the weak spot
Finishes off with a smash
Andy works his magic with an all court game
Breaking down opponents with his baseline play
Counterpunching those standing in his way
Double handed backhand down the line all day.
-Overheard em play, thought I heard em say, singing
Ah lot in la-la
Don't mess with my Bro
He's playing his game, All over the court
Yeah, you better watch out, babe
Ah lot in la-la
Don't mess with my Bro
He's playing his game, take aim and reload
Yeah, you better watch out, babe