This week Outside the Ball is chilling with Stan Wawrinka. We caught up with the Swiss star after an event for Yonex to get the behind the scenes story on his Instagram photos and learn more about his enthusiasm for Emojis.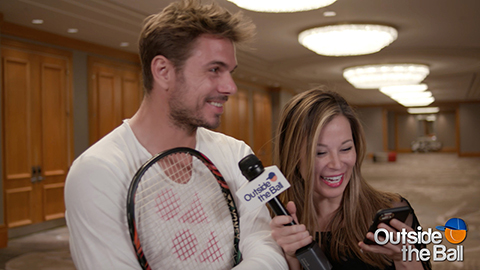 Wawrinka is very active on social media and his posts are often decorated with playful Emojis. Our host Mayleen Ramey wanted to know which Emoji character Stan most frequently uses. "I like the sunglasses!"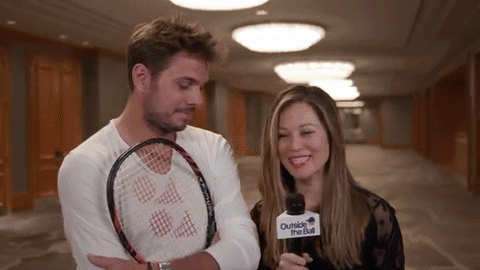 Next, Mayleen and Stan took a stroll down memory lane and scrolled through the tennis pro's Instagram feed. They focused on a photo where Stan was playing ball in a luxurious swimming pool, and their eyes were drawn to his pink swim trunks. Mayleen noted that regardless of Stan's fashion choices, fans seem to respond to it. Of course, they couldn't talk about shorts without mentioning Wawrinka's famous shorts from his victorious run at Roland Garros. Stan is not convinced those shorts were a good look, but we disagree!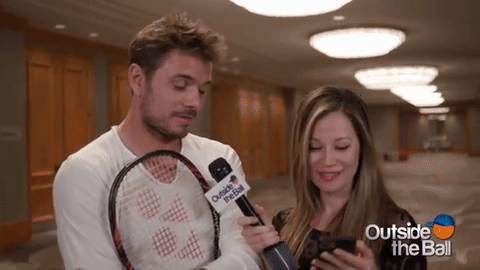 After you watch this interview, make sure you are following Stan Wawrinka and Outside the Ball on Social Media. Don't make us use the sad face emoji!