Go to www.outsidetheball.com/giveaway for more details on how to win.
All the world's a stage and Angelique Kerber wants you to serenade her! Outside the Ball is giving away a signed racket from the tennis star herself, and let Kerber decide what fans can do to take home the memorabilia.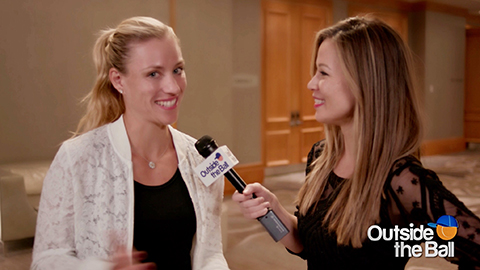 "They have to sing a really nice song. They can choose it but they have to sing karaoke and sing to me!" Angelique explained as to what she expects to hear from her fans. The German likes to sing in her native language, but also encouraged fans to sing in any language they are the most comfortable with.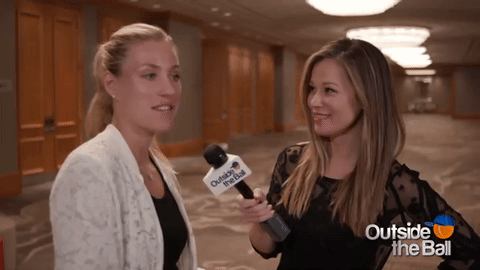 To win the signed racket fans are asked to upload their musical talents to Twitter or Instagram using the hashtag #AngiesSong and fill out the brief entry form on our website. Outside the Ball and Angelique Kerber look forward to singing along with fellow tennis fans and witnessing the fun and creativity you have to offer. Have fun and good luck!