Outside the Ball host Mayleen Ramey was at the Yonex EZONE launch party to check out their newest weapon of choice ahead of the US Open. She went behind the scenes with former US Open Champion Angelique Kerber and fresh face Casper Ruud to talk about what it's like to be in the Yonex family, lasting friendships on tour, and how they get into their own EZONE.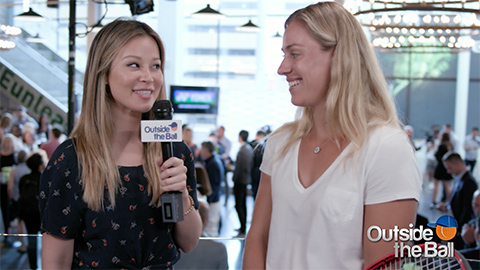 Angelique Kerber is no stranger to Outside the Ball and she reunited with Ramey to share her relationship with the Yonex brand. "For me it's a big honor to be apart of Yonex. It's a great feeling because it's been over 10 years in this family." Kerber has built not only a connection with Yonex but a connection with another Yonex sponsored athlete, retired tennis pro Ana Ivanovic. "To be honest I'm really sad that she retired. I think it's unique to have a really great friendship after the career and I think we'll stay forever good friends!"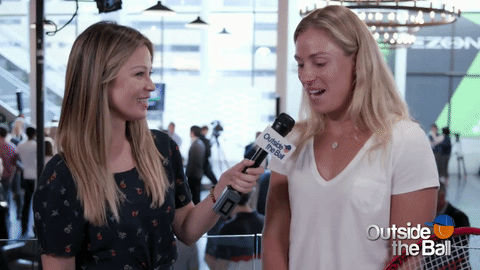 Then Norwegian Casper Ruud showed us his new EZONE racket. "It's my new weapon. I've been testing it a little bit this last week and it's feeling good. I'm looking forward to maybe a good rest of the season with the racket!" The 18 year old not only feels good, he looks good! Casper modeled a new line of Yonex clothing with a soft sweatshirt. He stopped short of walking the catwalk!
How do the players get into the EZONE (zone)? "I'm always trying to stay in the EZONE!" Kerber said with a laugh. We had a blast hanging out with the Yonex family in New York City and we hope you enjoyed this exclusive peek inside the EZONE launch party with Angelique Kerber and Casper Ruud.