Outside the Ball was invited to the Babolat Pure Drive racket launch that featured spectacular glow in the dark courts from Xglosive. Among the black lights and neon colors, host Mayleen Ramey spoke to Garbine Muguruza who was crowned world number 1 after the 2017 US Open Championships. The Spanish star talked about the fun racket launch and described what it was like to tap into her wild side for her latest Babolat campaign.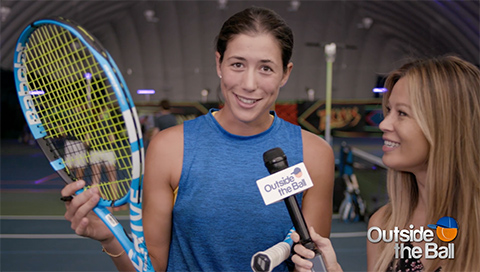 New York City has everything and that includes playing tennis in the dark. As the lights dim Babolat stars, both past and present, glowed on the black lit tennis courts. Muguruza admitted it wasn't the first time she had played under darkened circumstances. "I've done it before, can you believe it? The lights in the stadium just went off and I hit one ball with no light, but just one!" she explained with a smile.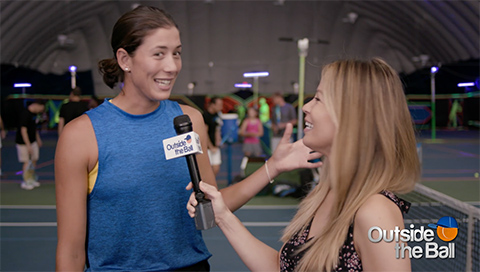 You could say someone is fearless for trying to play tennis without adequate lighting and that perfectly describes Babolat's Play to be Wild campaign. The tennis stars had to be fierce and Garbine felt the campaign was a match with her style of play. "I feel very identified with this campaign because my game is aggressive, to be fearless and to dominate!" The claws are coming out for the World number 1 as she also revealed her animal identity would be a bear.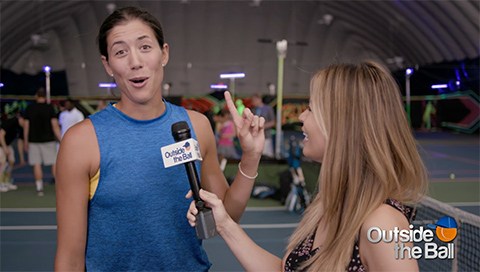 If you want to be as fearless as Garbine Muguruza, you can enter this month's giveaway at https://www.outsidetheball.com/giveaway for a chance to win the signed Babolat Pure Drive racket shown in the interview. Good luck, tennis fans!