This Sunday dads everywhere will be opening presents of weird ties and grilling equipment. That's right. It's Father's Day! Outside the Ball goes into dad mode with Taylor Fritz and Fabio Fognini, who share their experiences raising young children in the tennis world!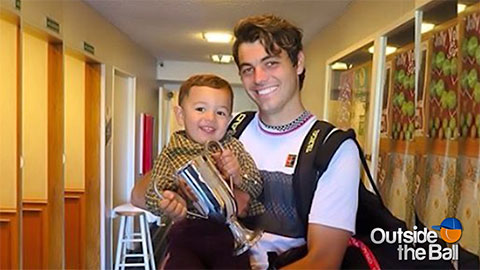 Taylor Fritz grew up in a sporting family, and now, he has a sporting family of his own. He and his wife Raquel, who also played tennis, welcomed their first child in 2017. Jordan is already showing an interest in sports, so an introduction to tennis may be in the works. "Probably soon, he's at that age where he likes playing sports and doing all that stuff. We'll see if he gets into it! We'll give him a chance and see if he likes it."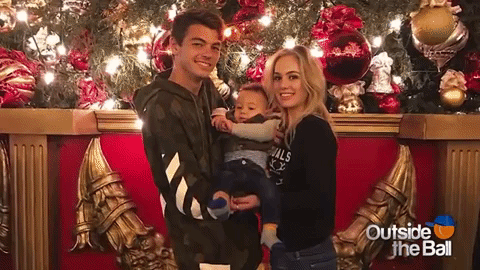 Fritz, 21, is the youngest dad on tour but he's not the only one. We asked Taylor which fellow dad on tour he'd like to have play dates with. "Maybe Fabio (Fognini)." What would they do on the play date? "I don't know!" Taylor admitted with a laugh. Fritz then smelled a trap when our host Mayleen Ramey asked if he knew any dad jokes. "If I say yes, you're going to ask me to say it, so no!"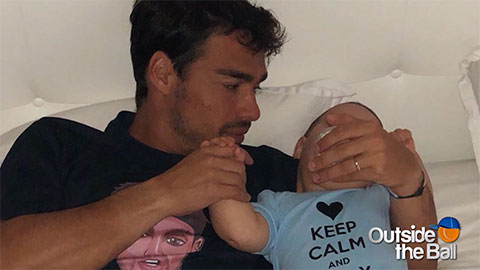 Fabio Fognini spoke to us about his young son that he shares with former WTA star Flavia Pennetta. It turns out, having a child can be an interesting workout. "He's growing up fast!" Fabio exclaimed as he went on to describe holding his son and changing the weight between one arm to another to keep it balanced and limit the pain.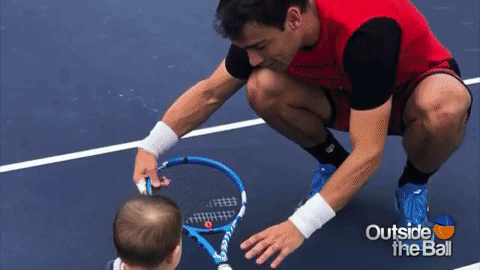 Get ready for an awe moment. Fognini then talked about his son's stuffed horse named Baloo. "When we sleep the first time together, I slept with him in the left arm and Baloo in the right arm." Baloo is his son's favorite stuffed animal, or is it? "It's probably mine because it was the first one." Fabio laughed.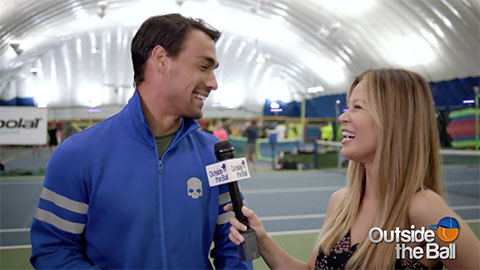 From sharing the court with their son or sharing their favorite stuffed animal, we congratulate Taylor Fritz, Fabio Fognini, and all the tennis dads out there for their devotion to tennis and family!