Mansour Bahrami is one of the most electric personalities tennis has to offer. His comedic antics on court have given him an iconic place in the sport, and Outside the Ball host Mayleen Ramey sat down with him to talk about his playful history at the Hurlingham Club.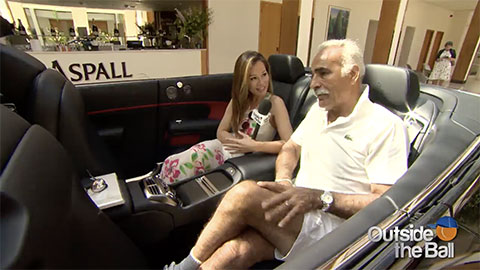 Bahrami has entertained crowds at the Hurlingham Club for 25 years, 2019 makes it 26." Yes, I've been here since the beginning from the very first tournament." The Hurlingham Club was founded in 1869 in London, England and provides a stunning backdrop to the Aspall Tennis Classic. Through recent years, the intimate event has drawn big names such as Andy Murray, Rafa Nadal, and Maria Sharapova.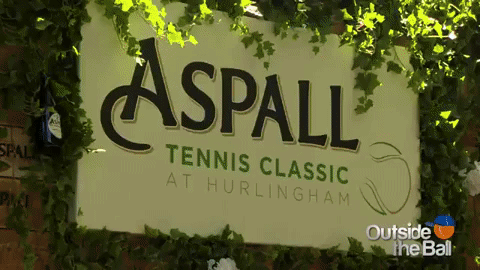 Anyone who watches Mansour on the court, won't soon forget the experience. From engaging with the crowd, surprising trick shots, and amusing sound effects, he knows how to put on a show that everyone will enjoy. "I'm famous for making people laugh, you know, I'm not very funny in every day life but on the tennis court I can be very funny."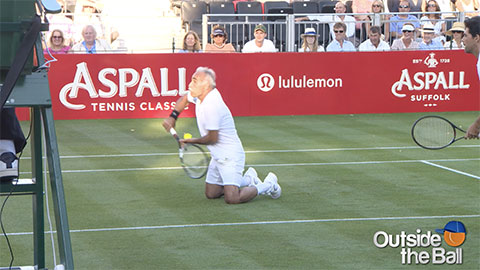 The energy of the 62 year old tennis pro rivals any young guy out there and his love for the sport continues to shine as bright as ever. "I'm passionate about tennis, tennis is my life. I'm the oldest guy who is playing now 20-25 times a year all over the world, and everywhere I go the people say thank god you are there and that's just fantastic to hear that. It gives me the energy to go back on court again and play again." Even the players are amazed by what Bahrami brings to the court. "Sometimes after the match the guys say, Mansour you are the oldest but you are the only one who moves and runs!"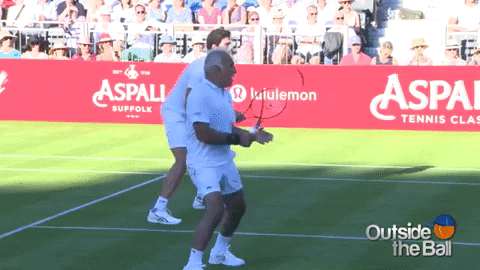 It's truly an honor to be in the presence of Mansour Bahrami who brings with him so much history, dedication, and laughter.