This week we're headed to Milan, Italy for the ATP Next Gen Finals. Outside the Ball correspondent Murphy Jensen spoke with Stefanos Tsitsipas about his historic win in Stockholm and what it was like growing up in Greece.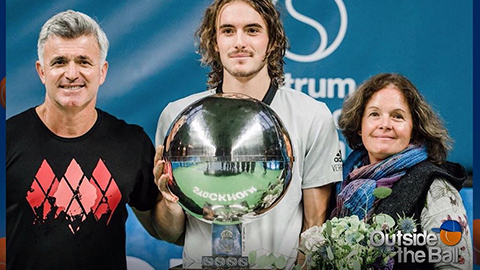 2018 has been a successful year for the 20 year old, who competed in the Rogers Cup final and reached a career high ranking of 15 in the world. At the end of October, Stefanos became the first player from Greece to win an ATP title. Murphy asked the young star about that win in Stockholm. "Those moments were amazing. It was the best feeling on earth to be holding that trophy! I'm very proud to be the first Greek player to have won an ATP title!"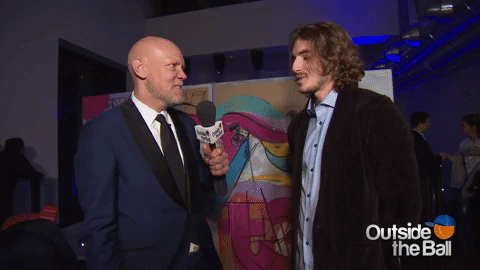 The tennis pro went on to describe what it was like growing up in Greece as a tennis player. "It was different. In the beginning I did have a few players I could hit with and could develop my game, then as I got older the expectations were different." As his game progressed, Stefanos began to train with the Mouratoglou Tennis Academy. "I wanted another base where more tennis players were practicing and a better environment for my tennis so I was lucky enough to join the Mouratoglou team."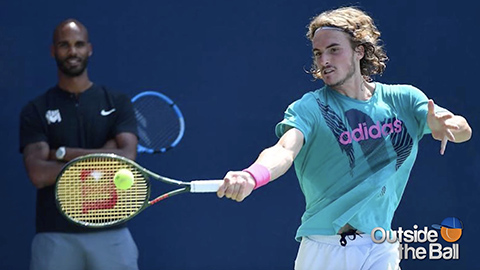 "I would be very happy to see kids now play tennis in Greece!" Stefanos concluded. Tsitsipas has already made his mark on the ATP tour and we expect the Greek standout will continue to make history for his country and inspire the next generation of tennis players for years to come.