This week Outside the Ball is making a splash with Stan Wawrinka. Ahead of the US Open, Stan The Man sat down with our host Mayleen Ramey to talk about his return to New York and his athletic physique that is giving us serious body goals.
"Last time I was here it was when I won the US Open so it was something really special! I didn't come last year, I was injured, so for me I'm happy to be back." Stan explained during the Yonex VCORE launch party.
Wawrinka received a wildcard into this year's Grand Slam and he celebrated the announcement with a video of himself jumping in and out of a swimming pool. "I was really happy and grateful to get the wildcard and I will leave my holiday for that!"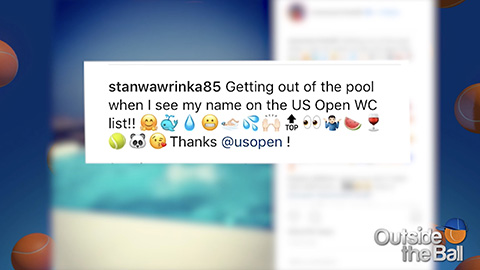 You may have noticed, our host certainly did, that Stan has 6 pack abs many would strive for. Mayleen asked Stan about his fitness. "I think I've been working quite hard the last year. I don't look at myself too much in the mirror. I'm just working out enough to be good on the tennis court, that's the most important and I'm happy where I am now." Stan said with a smile.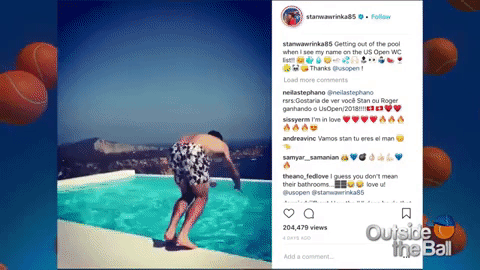 We're happy to see Stan and his abs back on the tennis court in New York City. Thanks for joining Outside the Ball!