In 2019 the Miami Open went through a dramatic transformation as the tournament moved from an intimate island location to one of the most recognizable stadiums in the country. Just days before the tournament began, a select group of media were invited to the grand unveiling and in this video, our host Mayleen Ramey takes you on a special tour of the new venue.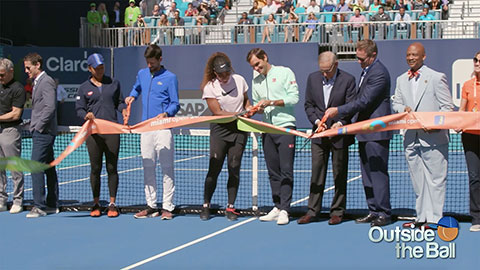 The Miami Open is one of the most exciting stops of the tennis tour, providing two weeks of great tennis and soaking in the vibrant culture of Miami. For 32 years the tournament took place in a tropical venue at Key Biscayne. However, in a move that rocked the tennis world, the Miami Open packed its bags for a new location at the Hard Rock Stadium. Home to the Miami Dolphins, this impressive establishment would need a major tennis makeover.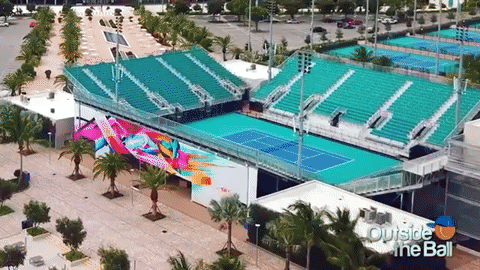 Seeing the new and improved tournament for the first time, Mayleen takes you through the grounds and into the stadium that boasts lush recliner seating with a courtside view. While inside, we sat down with tournament director, James Blake, to discuss the incredible change. "We wanted to make it not only a tennis experience, but an entertainment experience. There is going to be music, there is going to be different restaurants. I think there are going to be people that are just going to get a ground's pass and be able to hang out there and watch on the biggest video screen in the sport of tennis."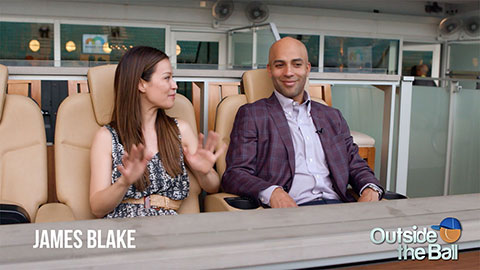 Blake, who became the newly appointed tournament director in 2018, went on to describe the event. "We are so lucky to have, most tennis tournaments don't have, they don't have the culture of Miami. We have beautiful murals up on some of the outer courts and then you've got the crowd. It's going to be pretty special. When you see it up close you can really appreciate it so much more than when you see it on TV because you can appreciate how strong these athletes are, how fast they are, how fast the ball is moving."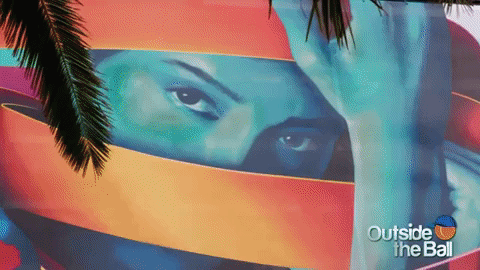 "This is completely different from the tournament last year where it was a small club feel. I mean this is expansive. This is a playground!" Ramey exclaimed as she explored the grounds. From the massive Hard Rock Stadium to the fresh outer courts, and all the Instagram-able spots in between, the Miami Open is providing an unforgettable experience. We can't wait to return in 2021!