While tennis takes a hiatus, Outside the Ball is keeping the sport alive with our interviews. We're taking fans back to the Miami Open to show you the fun Media Day shenanigans that had Sloane Stephens, Kiki Bertens, and Elina Svitolina sharing details about their life away from the court.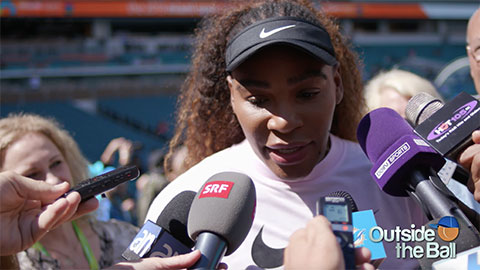 Media Day is a busy time for the pros, and in the Hard Rock Stadium, our host Mayleen Ramey got one on one time with the WTA stars, starting with Sloane Stephens. The American talked to us about a surprising hobby, playing bingo. "I've never won. I've gotten close but never won so that's been disappointing but I mean, I keep going. It's only 20 bucks to play and you play for like four hours so it's great!"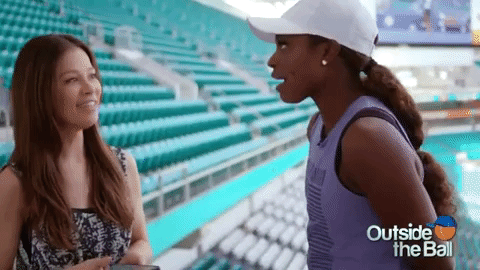 Next, love was in the air for Kiki Bertens. Before tying the knot later that year, Kiki told Mayleen about her wedding plans. "We've almost done everything already, so it was really quick so we're getting married already at the end of the year." Bertens went on to joke about her engagement. "It was too small (the ring), he didn't buy the right size but now it's fitting so I'm happy with that of course."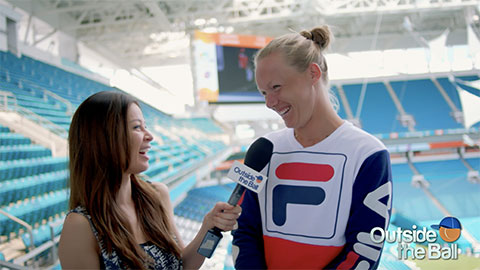 Speaking of a perfect match, Elina Svitolina is one half of the most talked about couples in tennis. Svitolina opened up about her relationship with Gael Monfils that has taken over Instagram with their joined account, G.E.M.S. Life. "It's been fun so far. We like to share, to share with the fans. I think it's important because people don't see what goes on behind the court." Elina revealed the idea for the G.E.M.S name came from Gael and went on to describe the connection she has with the French pro. "We like to share. We like to make fun of each other. It's important to be there for each other and so far it's been great and I really enjoy seeing him next to me and I think for him it's the same so it's really really good." Even Roger Federer couldn't resist making a cameo appearance on the G.E.M.S Life Instagram.
Roger continues to make an impression as Sloane Stephens admitted the GOAT smells like success. "Oh yeah he smells so good!" Sloane exclaimed. "What does he smell like, does he smell like a winner?" Mayleen asked. "I don't know. I guess. Smells like a winner I guess is what he smells like."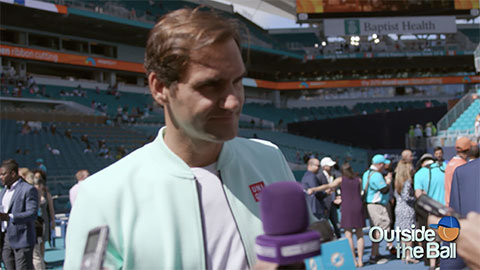 From the love of bingo to the love they have for one another, we had a blast getting to know more about the pros. Stay tuned for other exciting content on Outside the Ball!