This episode of Beyond the Game takes fans inside the Match Point Passion Party at the Miami Open. You'll see what it's like to party with the pros and how we put it all together for TV!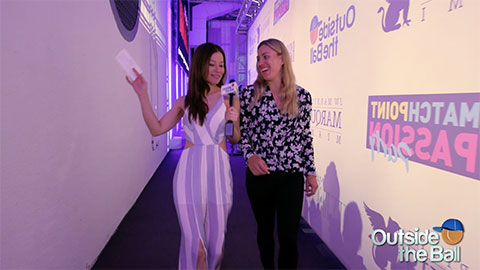 A tennis tournament is the stage for eager fans to witness an epic battle between the greatest showmen and women of our sport. However the days leading up to the event are equally as entertaining. Navigating nonstop parties and media appearances, the players are swept from one engagement to the next while balancing an unrelenting training schedule, making this an extraordinary time on tour. And this dear tennis fans, is what we're here for! Our production week is a whirlwind of keeping up with the pros and we're also throwing our own player party. Teaming up with JW Marriott Marquis Miami, Outside the Ball is cohosting the most buzzed about party in town. Attendees are an invite only list of VIPs who get to rub shoulders with the biggest names in tennis.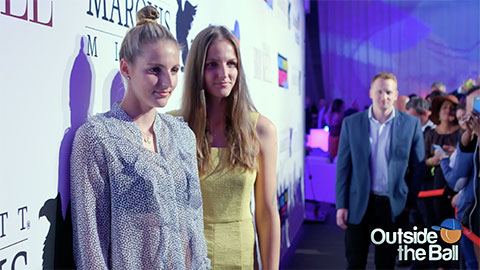 With the party only 24 hours away, this episode of Beyond the Game opens with the Outside the Ball team preparing for the big night. Host Mayleen Ramey met with the team which included our cameraman and fan favorite, Brian. Next Mayleen met with Chris Fava, also known as Wimbledon's Strawberry Man, who hosted our Fan Cam live stream on Facebook.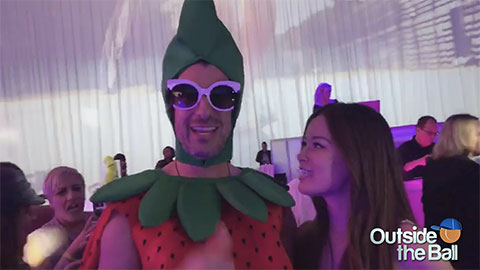 With Strawberry manning the Fan Cam, Mayleen goes backstage to prepare for interviews. She was joined by Marin Cilic, Victoria Azarenka, Dominika Cibulkova and more. Daniil Medvedev was new to Outside the Ball. "I'm looking forward to it! I don't know what to expect." We then took a deep dive into the Lacoste star's Instagram as he gave backstory to some of his fun social media posts. It was Garbine Muguruza's turn in front of the camera as she explained Latin and Cuban music would be included in her Miami playlist. The vibe continued with Karolina Pliskova as she revealed she wanted her fans to dance for a chance to win a signed racquet. The final interview went to Angelique Kerber.
We did it! Outside the Ball's production and live coverage was a hit. Between our social media team in the party and Mayleen's interviews with the pros, we gave fans a complete behind the scenes experience. Stay tuned for the next episode of Beyond the Game!