Outside the Ball host Mayleen Ramey joined LACOSTE ambassador Murphy Jensen in Central Park for an unforgettable afternoon of tennis with the Fondation LACOSTE. Ahead of the US Open, the Fondation LACOSTE gathers the community together for a free tennis clinic where children of all ages get a chance to hit the court with the pros and have a lot of fun!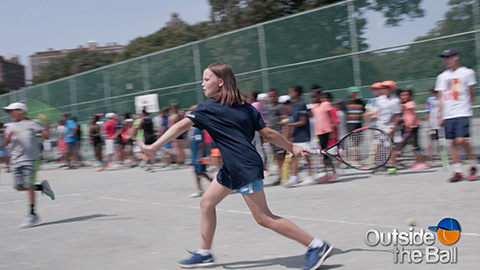 "The Fondation LACOSTE was created to honor the memory of my grandfather, Rene Lacoste, the renowned tennis player," Beryl Lacoste Hamilton began. "A global nonproit organization. We have about 17 or 18 tennis programs and golf programs all over the world."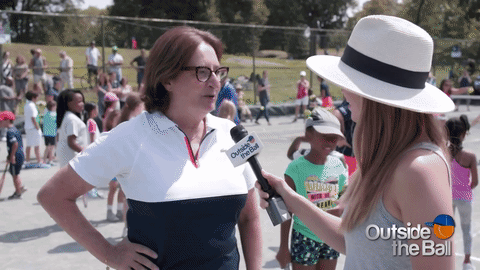 When it comes to motivating young kids to play and keeping the sport fun, American Christina McHale admits that her sister was a big part of that. "For me it was a lot of fun because it was something I did with my older sister who I was working extra hard to just keep up with her!"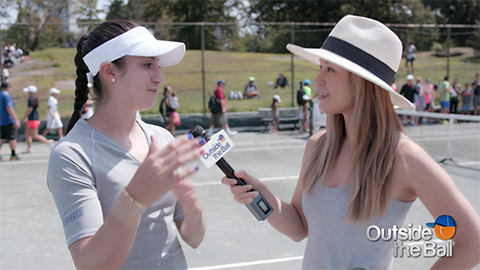 Frenchman Jeremy Chardy hit with a group of kids and was prepared to serve up some advice to the aspiring youngsters. Asked how he would describe a volley to a 4 year old, Chardy mimicked a volley with his hands and explained, "The best way to say is it's like a wall and you just have to put the rackets, no preparation, in the right form."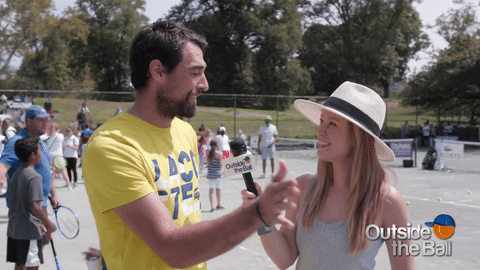 Throughout the day, Murphy Jensen was pumping up the crowd of kids and encouraging their shots with his electric personality. Mayleen Ramey couldn't help but join in on all the fun and participate in a lively dance break! From dancing to professional tennis tips, the Fondation LACOSTE and their free clinic is a great way to motivate young people to remain on the court!