Outside the Ball's coverage of the free tennis clinic held by Fondation LACOSTE and the City Parks Foundation continues as host Mayleen Ramey joins the ambassador of fun, Murphy Jensen, to talk about his playful history in the sport and the best parts of success.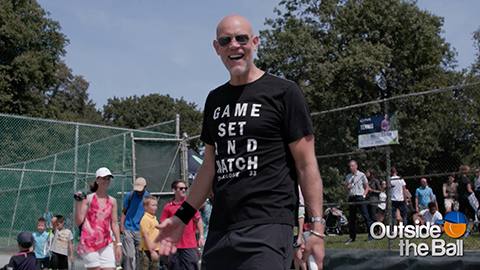 Wherever Murphy Jensen goes, the party atmosphere is sure to follow. We asked Murphy what the secret was to have a lust for life. "The secret sauce to having fun at the tennis courts or off the tennis courts is just gratitude. I am so grateful and thankful for the life that the game has given me, that life has given me, that love has given me!"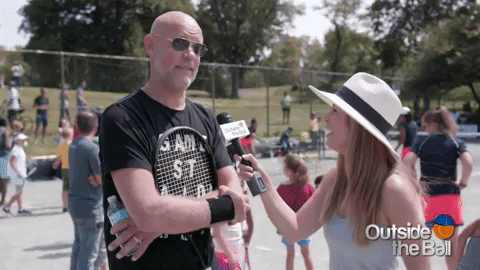 Surrounded by aspiring kids, the free tennis clinic in Central Park provides an amazing opportunity for the NYC community to come together with the excitement of tennis. Children are able to show off their skills and hit with LACOSTE ambassadors who are on hand to give their expert advice. "The only reason to have great success in the game is go out and give it away!" Murphy continued.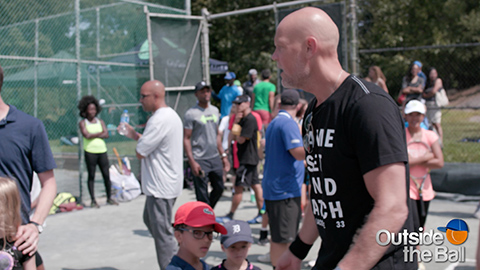 It's no surprise that children are drawn to Jensen's enthusiasm and encouragement. "Our mom and dad were elementary school teachers so the way they behaved around children, they just got it! They got that every child is unique and that ever child has it's own set of talents and skills."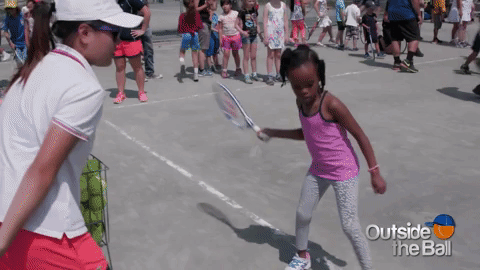 One of the ways the Jensen family made tennis fun was with their eccentric spirit days where children could dress up in costume and play tennis in any character they could imagine. When asked what he chose to dress up as Murphy didn't miss a beat. "A stripper!", he exclaimed to a surprised Ramey.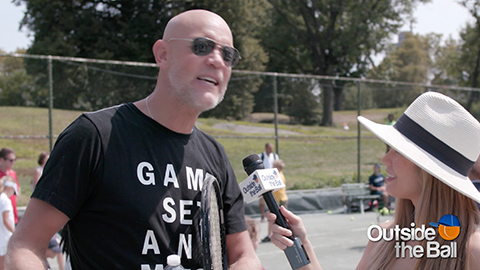 You can expect a lot of laughter and dancing in this video as Murphy Jensen, Fondation LACOSTE and the City Parks Foundation do an amazing job at bringing out the best aspects of tennis to impact the lives of so many.