How much do you know about Daniil Medvedev? It was the first time we welcomed Medveded onto our show, so Outside the Ball host Mayleen Ramey slithered into the Russian's Instagram account to ask about exotic animals, his marriage and more!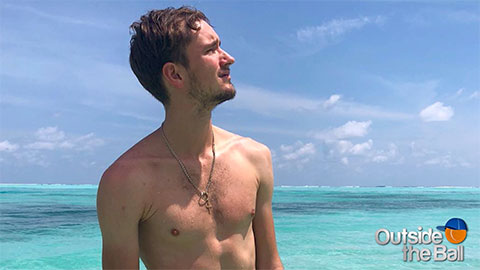 While some may coil at even the sight of a snake, the 23 year old posed for a picture with a long reptile wrapped around his neck. "You're not afraid of snakes!" Ramey concluded. "Not at all! I like all animals in fact. Snakes are not my favorite ones, but it was fun to hold one!"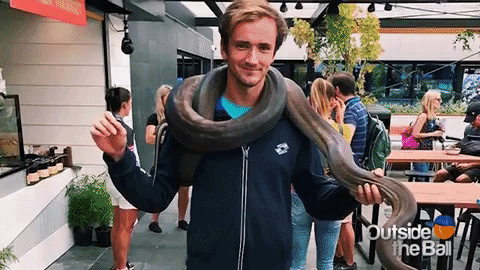 The tennis pro recently married and had nothing but praise for his wife. "Since I married her, my results were only going up so that's the best thing I can say!" Not only did his wife help him within his career, she also helped improve his Instagram game. Throughout his profile Daniil has pictures lounging around in the Maldieves and other luxurious places and luckily, his special lady was there to capture it all. "Yeah, nobody else to take those pictures!" He described with a laugh. "She likes to take the pictures and sometimes it's me who doesn't want to be filmed and she insists!"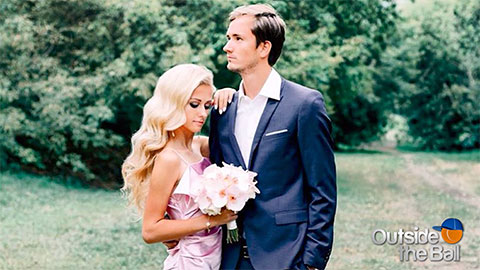 With Daniil Medvedev signing a sponsorship deal with Lacoste and scoring a win against the world number one, it's clear Medvedev is one of the new faces of tennis. If you're not familiar with the rising star, let this interview be your introduction.