In a land of strawberries and cream, heroic and devious tennis stars combined to create a film so incredible Rotten Tomatoes was too speechless to rate it. Outside the Ball and host Mayleen Ramey proudly present the trailer for Goldfinger 2: Licence to Serve, including surprise cameos from Nitto ATP Finals competitors.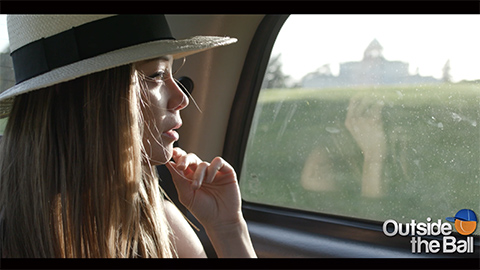 We returned to Stoke Park in London, England where Goldfinger was filmed in 1964. The James Bond classic inspired ATP tennis pros to get into character for a sequel fans didn't know they needed. Diego Schwartzman stars as the dastardly villain, Goldfinger, while Denis Shapovalov served his own deadly acting skills as Oddjob. Just when you think Goldfinger 2 could not get anymore pleasing to the eye, Karen Khachanov appears as Liam Hemsworth. Why you ask? "I'm famous and good looking."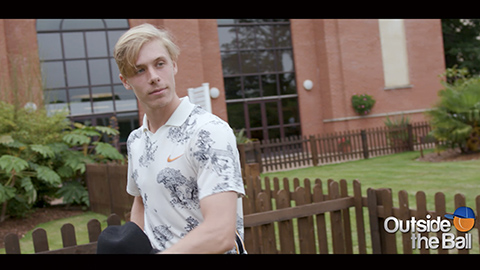 Every generation needs its own James Bond to shake things up a bit. Filling into the shoes of Sean Connery is Tomas Berdych. Berdych is determined to defeat Goldfinger and his evil henchmen. Not even a strongman like Will Dermietzel could intimidate Tomas, as the tennis star took him out with a single punch. The world and all the beautiful women in it, can rest easy tonight knowing Tomas Berdych is on the case. Fans will also cheer when they see Novak Djokovic and Stefanos Tsitsipas make an appearance, rounding out this star studded cinematic delight.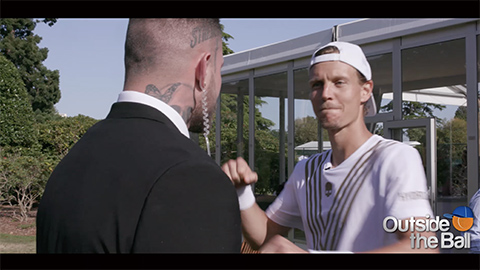 While our hero rides off in an Aston Martin, grab some popcorn and relax as you enjoy the trailer for Goldfinger 2: Licence to Serve, a James Bond inspired film like you've never seen before!