James Bond is one of the most coveted roles in cinematic history and played by famed actors such as Sean Connery and Pierce Brosnan. Recently film enthusiasts were a buzz as current Bond, Daniel Craig, was stepping down and a new 007 would rise to the occasion. While filming in Stoke Park, a London locale seen in two Bond films, Outside the Ball gave tennis stars a chance to audition for the role of a lifetime!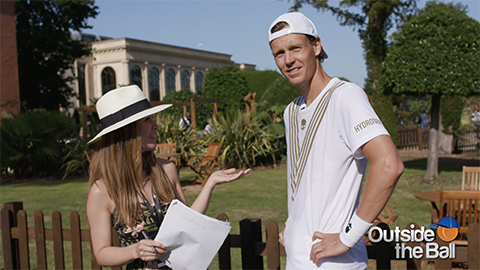 In this sketch, host Mayleen Ramey transformed into a casting director for the remake of James Bond's 1964 classic, Goldfinger. She was joined by Denis Shapovalov, Tomas Berdych, Diego Schwartzman and Karen Khachanov. The players began by staring deep into the camera and stating their name in the iconic Bond style. To play the part, sometimes you have to embellish your skill set. Shapovalov declared himself an experienced skydiver, while Berdych showed off his best English accent.
With incredible gadgets and beautiful women at your side, the spy character is appealing to many but what about the dastardly villain? Hide your gold because Shapovalov and Schwartzman are plotting to steal the scene as the bad guy. Luckily, we still have Berdych on the side of justice. We surprised Khachanov with a special role. In our Bond film, Karen will play the part of his real life doppelganger, Liam Hemsworth. The auditions continued with seductive looks, smooth but deadly hat throwing, and a lot of laughter.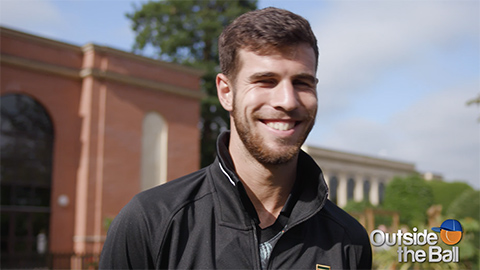 "I love it!" Shapovalov proclaimed as the casting call came to a close. While we think any Bond film would be lucky to have tennis stars such as these, the new 007 role went to actress Lashana Lynch. Don't worry, guys! We're sure you'll make the cut next time!